Six Books On My Wishlist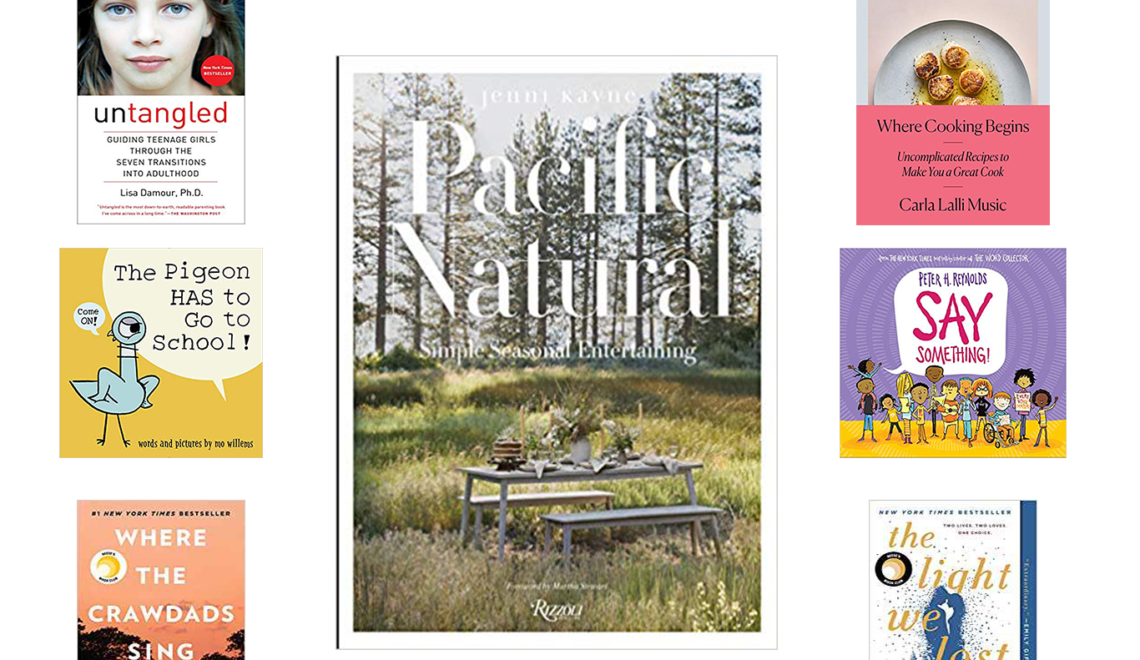 As you probably noticed I am a book lover. Not only novels and non-fiction, I really love books in general. Design, parenting, coffee-table books, and my favorites: picture books, yes, children's picture books. I normally try to keep you up to date with book reviews of the ones I've read or purchased but this time I decided to share with you the ones that are next on the queue. Some of them available for pre-order and some of them already on my bedside table ready to be devoured.
I hope you enjoy this list!
---
I love Jenni Kayne's style, shop, sweaters, and her blog. I find her style simple, elegant, and inviting I am really excited to have her book in my hands. I even envisioned its place in my house!
---
I think I came a little late for Where The Crawdads Sing. I've read only good reviews about it. With a solid 4.5 rating on Goodreads.com and a 5-star rating on Amazon, this novel by Delia Owens is waiting patiently on my bedside table.
---
If Peter H. Reynolds were to publish a book about how to change a tire, I'd buy it. That's how big of a fan I am. I really love his illustrations and stories. I find them inspiring and uplifting for kids and adults alike. This one is ready for pre-order and I cannot wait to read it and add it to my collection of picture books.
---
I am late for this best selling novel, too. Two of my dear friends recommended it but I was busy reading Nine Perfect Strangers (read the review here). Anyway, this one is the next one on the queue after An American Marriage, the novel I am reading now and from which you will read my review soon.
---
I am a sucker for cookbooks and this one had me at "uncomplicated". Don't you hate when cookbooks are beautiful to look at but have weird ingredients that you cannot get anywhere or complicated technics? I still buy those, by the way (!!). Carla Lalli Music is the food director at Bon Appetit so I am expecting good stuff. I believe she even shares shopping and prepping secrets to make life easier.
---
Having a teenage son is one of the most challenging things I've experienced. I am trying to keep myself informed by reading parenting books, attending to conferences, listening to friends that already went through those mood-changing, door-slamming, "give me my son back" teen years; but sometimes is not enough. Even though both of my daughters have solemnly promised me that they won't be "that way", I want to be prepared to best support them to go through whatever it is they have to go through. I remember my teenage years and let me just say that if there's such a thing as Kharma I really need to keep reading.
---
And last, but not least: I've been collecting all the Pigeon Books (and any Mo Willems' book, really) even before I had kids. I find them hilarious and so do my children. I pre-ordered my copy as soon as I knew it was available.
What books are on your wishlist? I'd love to know and add them to mine.
?,
Marcela