Shamanic Facial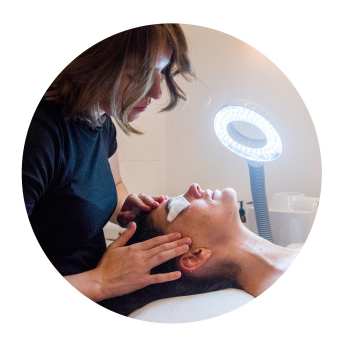 I met Julie a couple of years ago at the
University of Santa Monica
when we were both doing the Soul-Centered Living I program. I fell in love with her bright and soft energy. So, when I learned that she was doing something called Shamanic Facials I didn't hesitate to call her. If you know me well, you know that she had me at Shamanic and that the skincare maniac in me can
never
say no to a facial.
I went into her website where I learned that her facials "are an energetic clearing, a Reiki healing, a meditative journey, an intuitive reading, and an opportunity to restore your skin to clear, radiant, and glowing". Could one ask for more? I was already sold. I chose the
Shamanic Facial with microcurrent
which is an excellent alternative for people like me that have never used fillers or botox but want the lifting benefits of them (and you can still do it if you use fillers, etc.). As described on her website, microcurrent is a gentle and harmless electrotherapy. The frequencies and waves of microcurrent are the same ones the brain uses to heal the body. It is tapping into your body's healing system to tone, lift, plump, contour, and recalibrate your cellular makeup to its most youthful & radiant.
The minute I entered the room, I felt relaxed and welcomed by soothing and restorative energy. Julie was as warm and soft as I remembered her. Also, the scent and the ambiance of the room were intoxicating; I was relaxed immediately.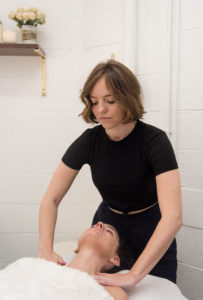 Julie used Reiki techniques on my body and crystals to balance my energy. Intuitively, she gently cleared energetic blockages I had. While doing that, she also worked my skin with clean, non-toxic products that smelled like heaven, leaving it glowing and youthful.
Once the facial was over, I was floating, I felt cleared and peaceful plus my skin looked amazing. A clear statement that beauty comes from the inside out.
I cannot wait to go back. Definitely, my cup of tea!
?,
Marcela
SaveSave
SaveSaveSaveSave
SaveSaveSaveSave
SaveSave