Seven Dark Books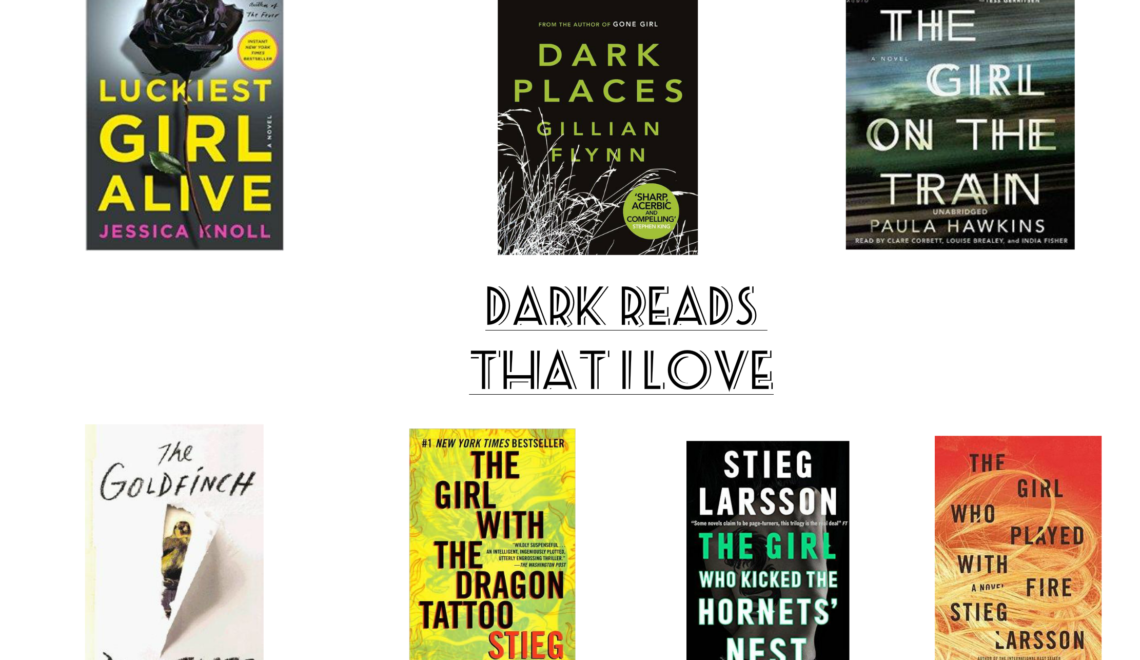 Hola!
Happy Halloween! After six years of living in Los Angeles Halloween has become a huge tradition in our family. My kids pick their costumes months in advance, and they like to invite their friends over after trick or treating. Don't get me wrong, being next-door neighbors with the US we did celebrate Halloween back in Mexico City. There are Halloween parades in schools, Halloween parties, but there is no comparison with the importance of this holiday here and in my native country. To honor this Holiday and my love for dark reads, I prepared this post with my favorite thrillers and mysteries. These are not necessarily scary, but they are dark, and I love dark novels. The tone, the richness, profoundness and complexity of their characters is what, in my opinion, make all these books special.
And without further ado (drumroll, please!):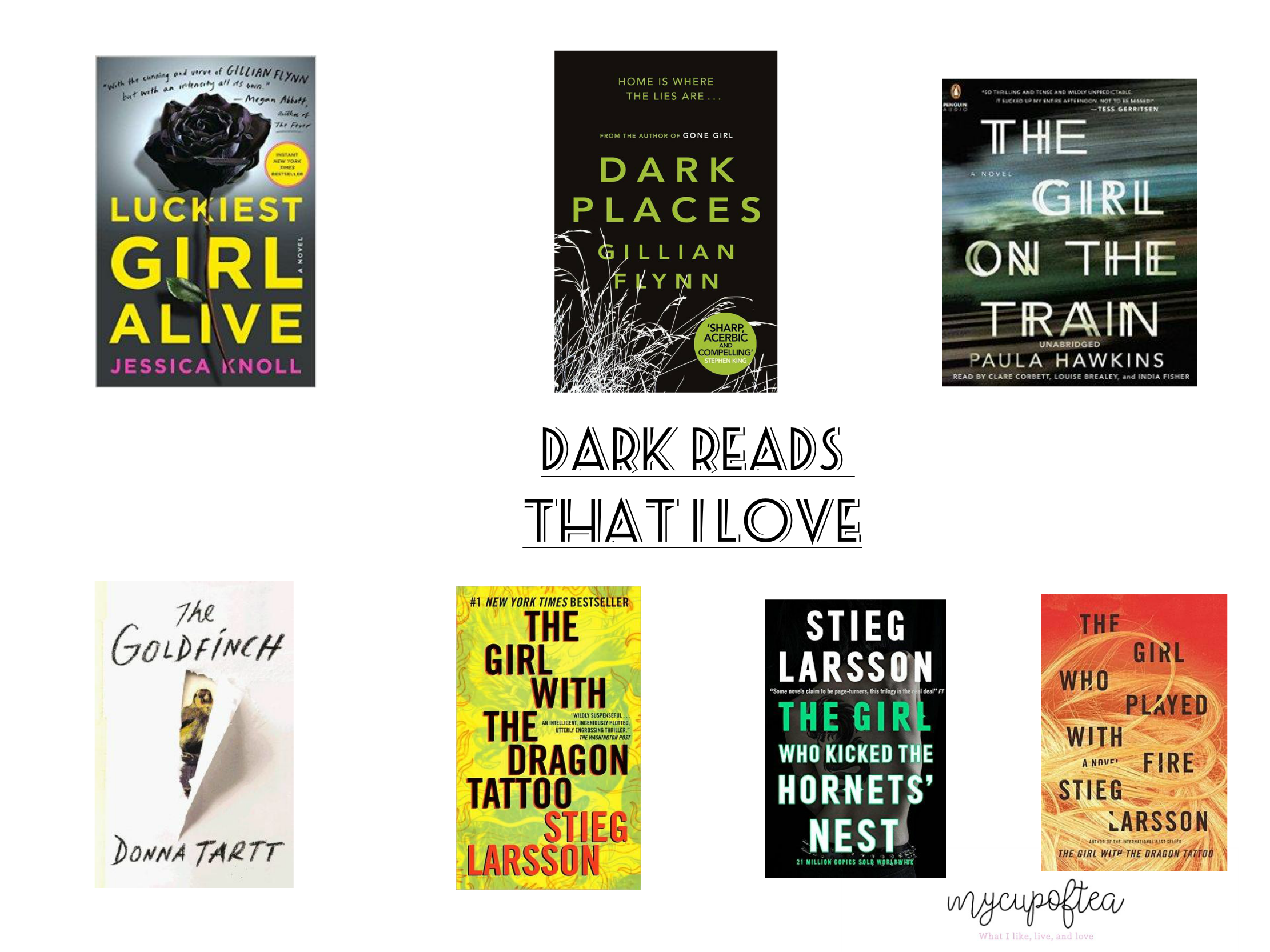 The Luckiest Girl Alive by Jessica Knoll
Once I started, I couldn't put it down. Ani Fanelli's insecure and complex personality captivated me on the first page. This is a story told in past and present, and it involves a wedding, a gang-rape, and a mass murder. Dark? Yes, but worth it.
The Goldfinch by Donna Tartt
When I finished this one, my mourning period was longer as usual. I made Theo Decker part of me; I made him my family, and I couldn't leave him behind. He had suffered enough. I watch him grow, I watch him suffer, fall in love, I was there with him all along. This Pulitzer Prize novel is long, very long, but give it a chance, you won't regret it.
The Girl on the Train by Paula Hawkins
A super entertaining psychological thriller told in different points of views by quite unreliable narrators. At the time when I was reading it, I thought it would make a great movie, and apparently, I wasn't the only one because it is now theaters. I haven't seen it, but dying to see how it turned out, plus I love Emily Blunt.
Millenium Trilogy by Stieg Larsson
Lisbeth Salander. Another character that – when I finished the third book – missed as if she were my close friend (although I am not sure if she would want to be my friend).  The plots, the characters, the setting, everything in these books was so perfect. I might re-read them again soon.
Dark Places by Gillian Flynn
This book by the same author of Gone Girl, a novel that I liked too. Dark Places is another hyper dark and complex page-turner. Although I didn't connect that much with Libby Day, the main character, I couldn't wait for her to unfold all the mysteries around her family's assassination. Gulp.
If you haven't read these and want to buy them, stop by my aStore by clicking here. You can shop all the books and things that I've recommended that can be bought through Amazon.
Enjoy!
♥,
Marcela
(note the black heart)