48 Hours in Portland, Maine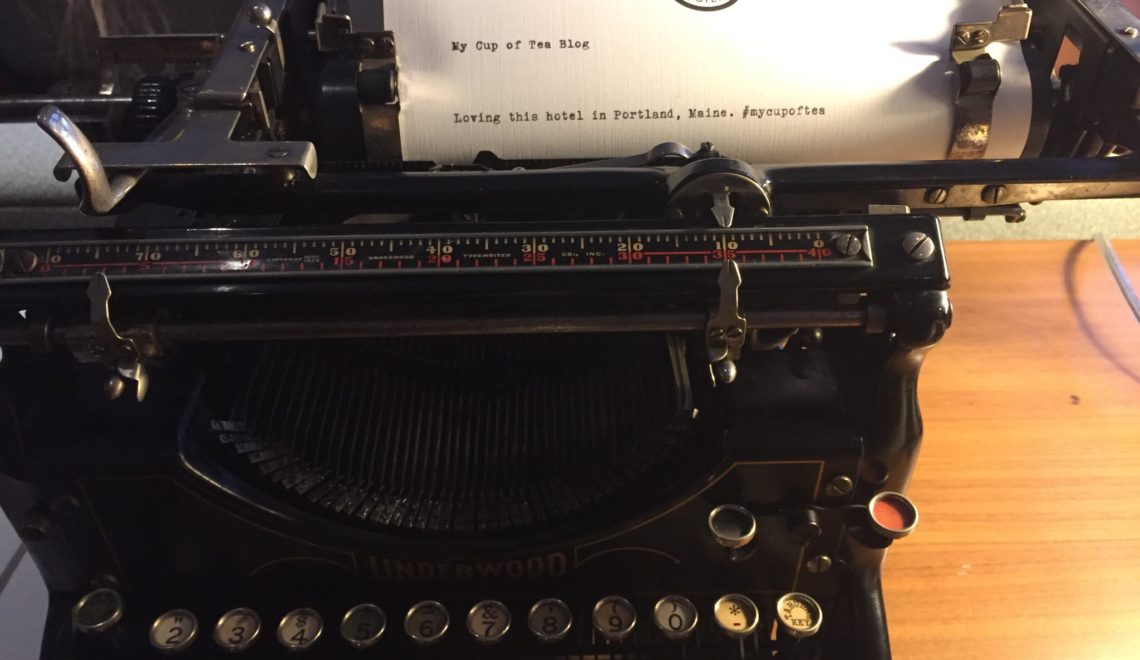 Hello from a sad three-star hotel at JFK airport after our flight to London was delayed for over fifteen hours. Don't ask.
On a happier note, earlier today we picked up my son Patricio from sleep away camp in Casco, Maine where he dwelled for almost four weeks. Oh, boy did we missed him! Did he miss us? From looking at the pictures, I am pretty sure he didn't, and I'm happy about that. Last year, when Diego and I decided to send him he almost cursed us. He told me he didn't want to go and that he couldn't believe I was doing that to him. When I showed him the videos from the camp's website, he said to me: "Mom, you do know those kids are actors, right? Nobody can have that much fun". Until he had. When I picked him and Diego up from the airport on his way back home he told me: "Remeber how you told me that I wasn't gonna miss you because I will be having a lot of fun? You were right!". Oh, thank you for that, sweetie. A year went by with him asking: "how long 'til I go to Camp, again?". So summer came and his adventure began…
Meanwhile, the girls, Diego, and I had a blast in Portland, Maine a couple of days before picking him up. And this is what this blog is really about. We arrived one day before camp pick-up day to Portland, Maine for a mini stay. After an eight-hour journey, which included two flights and a layover in Chicago, we were looking forward to a nice bed and a warm bath. What a pleasant surprise was to arrive at The Press Hotel!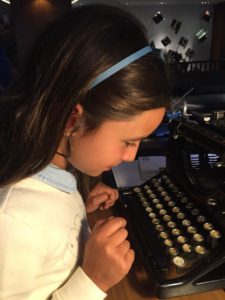 A gorgeous building that was once the Portland Press Herald building in downtown Portland. From the minute we arrive we felt a friendly and welcoming energy from all the staff. Everywhere you look, you will find clever and tasteful details that make this place unique. An installation composed of vintage typewriters and walls painted with Press Herald headlines, for instance. There are two vintage typewriters in the hotel lobby with paper and envelopes so you can write a letter "the old way." My girls were mesmerized by this novel artifact; while I remembered when we use to write our school essays in them and don't you dare to make a mistake because you had to start all over again until the ingenious invention of liquid paper… Fun memories. Anyway, that was just one example of the many cool details of this hotel. Since there is a three-hour difference with L.A. although tired, we were not sleepy so we decided to stroll about the town. What a lovely city!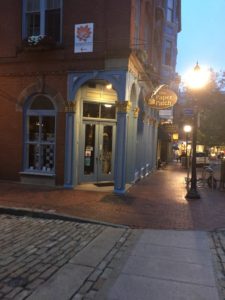 We walked down the lively cobbled stone streets and brick sidewalks of the Old Port to find a place to eat. Even though Portland is one of the cities in the US with more restaurants per capita, almost every place needed a reservation or had over an hour wait. We ended up at The Flatbread Company, a waterfront restaurant, very kid-friendly, and with "only" a 30-minute wait! The pizzas (or flatbreads-  can someone tell me the difference?) and salads were delicious, all made with natural and organic ingredients. On our way back to the hotel, I made a mental list of all the little shops I wanted to visit the next day; they all looked so quaint! We also noticed a lot of ice-cream shops; my girls were begging for one, so we made a pit stop in one of many: Mount Desert Island Ice Cream.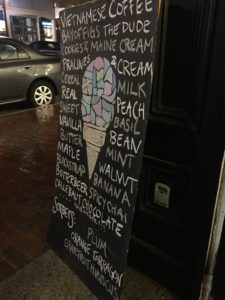 Thank goodness. If you know me well, you remember that I am not very fond of ice-cream. Other than a very occasional mint-chip scoop from Sweet Rose Creamery, I rarely eat ice-cream. I don't like cold things, but I took a look at the unique flavors on the menu, and it made me curious to try a few. So, can I try cinnamon-cardamom, please? Oh. And how about Chai? Mmmh. Let's try Cereal Milk. Ok. The last one, I promise, can I try Salted Caramel? Oh. Dear. Lord. In the end, I ordered a combination of Chai with Salted Caramel which the friendly girl at the counter managed to fit in a kid's scoop. I may not like ice-cream, but I sure liked this frozen piece of heaven.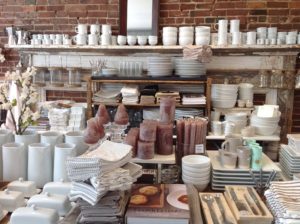 The next day we woke up and decided to stay at the hotel to have brunch. I ordered the smoked salmon with pumpernickel bread, but I secretly wished I'd ordered Diego's omelet with local ricotta and peaches (aka, food envy). After brunch, I was eager to visit the little shops we've seen the night before. The first one, which was a few steps down from the hotel: Folly 101. I wanted to buy everything in the store! From coffee table books to beautiful linens, and tableware to die for.  Everything was tastefully displayed, arranged by colors. Browsing through all their items made you feel inside a chic farmhouse in Aix en Provence. Beautiful.
Our next stop was, of course, Tree House Toys (apparently the girls made a mental list of the shops they wanted to visit too). How special can be a toy store, you may ask? Well, for starters their inventory. They managed to curate a great selection of toys and children's books (as you know, my cup of tea) from all around the world. They had every good toy on the list: board games, puzzles, dolls, stuffed animals, Playmobil, Legos, wooden toys, educational toys, you name it! On the back of the store there is a space where you can sit down browse children books, and again, they had an amazing selection. We spent there a good hour, and the sales attendants were super friendly and patient.
We crossed the street to find the most stylish children's shop: Little. This boutique was fabulous, not only for their amazing selection of clothes and children's lifestyle trinkets but again because of the display and decor. What is with the style sense of people in Portland? Anyway, after we rushed out before the girls took over the store we visited a few other shops as we made our way to a restaurant that the hotel recommended for lunch: Eventide Oyster Co. a very cool oyster bar with fresh decor and curbside picnic tables.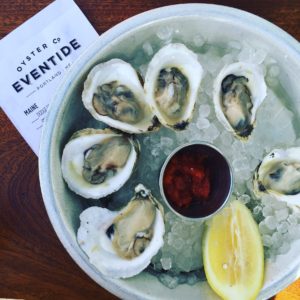 The good news? It was crowded. When a seafood restaurant is not crowded, it raises my suspicions about its freshness. The bad news? It was crowded, so we had to wait a few minutes before getting a table. We ended up at the curbside picnic tables amid a 90 degrees weather, but it was all good since I ordered a chilled glass of Riesling from their surprisingly good wine menu. We asked our waitress to choose for us half a dozen of oysters; they were so extraordinary that we had seconds; the cocktail sauce is hands down one of the best I ever had. After that, we "shared" the most delicious shishito peppers with a spicy mayo (note the quotes, because I almost ate them all by myself) and an out of this world crab roll. I still have dreams about the bun. The downside was that there was nothing we could order for the girls except for the burger which I believe was not very good since they didn't eat it. Other than that, we had a great lunch, and I highly recommend this place.
We continued to walk towards the harbor because we wanted to make a reservation for dinner at a restaurant we tried to get in the night before. Diego really wanted to take a boat tour, and I was not-so-secretly wishing we couldn't find any because 1) I hate boats and 2) I hate boats. When we arrived at the restaurant what do you think we saw first? Yes, you guessed right. A huge sign that said: "Boat tours, call this number." Thank you, fate. So, we ended up in a boat and to tell you the truth it wasn't that bad. We enjoyed Portland's gorgeous views; we spotted seals, and we got to see the most ancient lighthouse. I got all wet and dizzy, but no big deal.
Are you tired, yet? Because we were, so before dinner, we headed to the hotel to rest. We were meeting friends at Scales, a newish restaurant located at the wharf. The place was packed! And beautiful, with a cool, chic feel and a wide open look with large windows that look both sides of the wharves. A loud place with great ambiance and amazing food.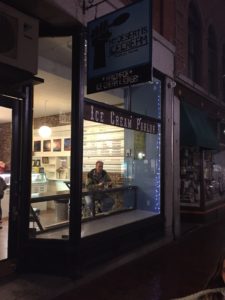 We had a feast! We ordered the mussels with buttermilk and dill, obviously a clam chowder, the crispy Brussel sprouts (we had seconds… and thirds), the steamed lobster (of course), and a salt-baked whole fish. Don't judge us; we were a large party… On top of the amazing food, service was great.
We were a large party that included three little girls with an expiration date due any minute. The waitresses and hostess were not only patient with them but showed them the pool of lobsters, the fish, and even played a little with them a little. We had a great experience overall. Dessert anyone? No, thanks. We were not hungry, you might think? No. You know where we went to get our dessert, or rather, our frozen piece of heaven.
The next morning we rushed out of the hotel to get Patricio from camp. I am happy to report that he had a blast. This year even more so because he was looking forward to it, he knew the drill. He felt confident. We had the opportunity to walk around the beautiful property and to learn about his favorite activities. My favorite moment? When he said goodbye to his closest friend from camp: they hugged once, then they walked a few steps from each other, turned around, and hugged again. So sweet. Sigh.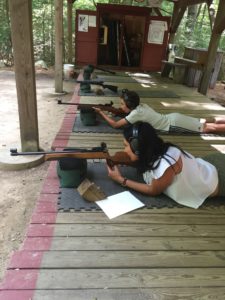 His favorite moment? When his pacifist mom that's even against Nerf guns held a rifle for the first time in her life and almost scored a bullseye.
So the same way that Patricio is counting the days until he goes back to camp, I am too counting the days to come back to Portland, eat a lobster roll and stroll about this quaint city with fantastic and tasteful shops and delicious restaurants and raw bars. Definitely, my cup of tea!
♥,
Marcela