My First Camping Trip (ever)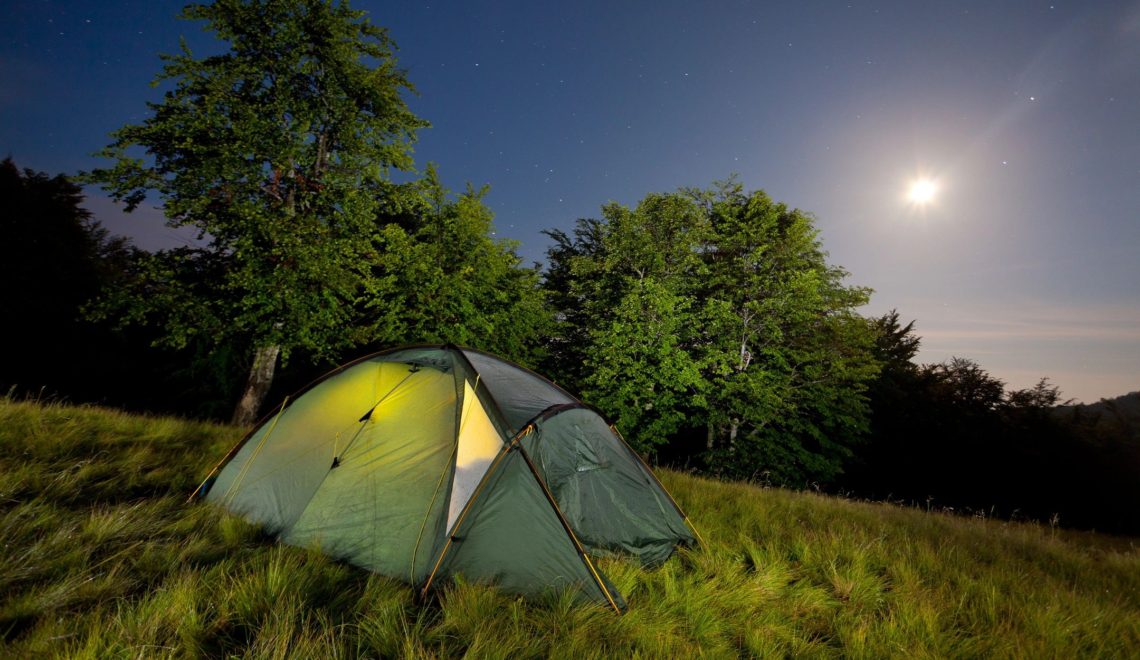 As part of their preschool "culmination", my youngest daughter's school organizes an over-night camping trip with all the class. When I first knew about this, I panicked. If you've visited my Instagram profile or if you've met me, you know that I am a spoiled traveler. Yes, guilty as charged. I am, and I can't help it: I love nice hotels, good food, massages, and to get the royal treatment. I'm (not) sorry.
One mom suggested we get together to organize the trip, so I hosted a mom's gather to plan the details. I was an observer because 1) I had nothing to contribute because of my lack of experience camping, and 2) I like observing the different personalities that emerge during these types of discussions. The wishful thinking moms, who expect their children to eat healthy on a camping trip; the pragmatics, who want to cater instead of cooking; the purists, who want to cook, wash, and, of course, are hard-core campers. The moms who think that they're moms to all of us; and finally, the quiet ones, who even though they don't say a word, you can tell what they're thinking. The good thing is that despite our different definitions for ideal camping and fun we had something in common: we wanted to make this experience unforgettable for our upcoming kindergarteners. We talked for hours about different menu options, we made lists, distributed tasks, made some changes in the menus according to each child's likes and dislikes until finally, we decided to cater.
The day came, and we were all geared up thanks to our friends who lent us state-of-the-art equipment, but I didn't know what to pack for myself or my children, for that matter. Sweatpants, I guess? Sneakers. White t-shirt. Sweatshirt. Jeans. What else? Earplugs. Sleeping pills? We drove down the PCH and finally arrived at the campsite: Point Mugu. None of us knew what to expect. My 11-year-old son, Patricio, kept asking if there were some experts among our group because otherwise "we're gonna die, mom. We are not camping people". I guess the apple doesn't fall far from the tree.
Everyone was already there. Most tents were installed, and a dozen of chairs (dang! we forgot our chairs) was set around a fire pit. One of the moms gave us a warm welcome and gave us the scoop (plus a galactic blue jello shot of vodka – so 1990s but oh-thank-you-so-much for that). It was like coming to another planet, an unfamiliar, scary, yet inviting kind of planet. We unloaded our car and Diego and I just looked at each other and laughed. Thank goodness our friend's tent is not one of those that you have to hold a Ph.D. in Tent Assembly, it was an easy task (wasn't it Diego?). The kids ran around, climbed trees, played soccer, ate snacks, flew kites, went from one tent to another. Parents had a great time talking and watching our kids having old school fun. None of us were looking at our phones, mainly because we didn't have signal, but that was such a blessing because it is so rare nowadays to be unplugged. We were connected, in the moment. Present.
We had a delicious dinner catered which I am sure even the purists were happy to enjoy and, in my mind, I thanked the moms who insisted on including healthy food in the menu for every veggie my kids ate that night. Nobody had to wash dishes or chop onions; it was all nice and easy. After dinner, children ran around finding sticks to roast their marshmallows to make smores. Kids were happy. Parents were happy. That's the way it goes.
It was getting colder; I started to panic, counting in my head how many layers had I packed. One more jello shot for me, please! I went to our tent to get my sweater when I got there, the floor was covered with dust. Oh, I guess that's why some parents were like: "yes, you can go to so-and-so's tent, but no playing inside our tent." Too late.
The sun went down, one of the teachers took out her guitar and started to sing. We all gathered around the fire to sing along. That was my absolute favorite moment of the trip: the five of us sitting next to each other, around the fire, and suddenly I saw Patricio singing, exuding happiness. It was magical because he's growing up so fast and I thought he was starting to lose the sense of wonder, but apparently, he is not. He is still a boy. One of those moments that I pray not to forget.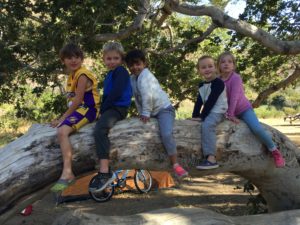 The time came to go to sleep and my anxiety climbed by the minute. Sleeping pill. Earplugs. Double layers. I wish I could say that my fear of not being able to sleep through the night did not come true, but that would be lying. The truth is that I woke up in the middle of the night because needed to go to the bathroom but was too scared of the cold and the wild creatures. I tossed and turned until 4 am until I decided to be brave and just go. The good news is that I didn't freeze to death, nor a wild animal ate me. I survived, but I couldn't get back to sleep. Nightmare. Then, a bird started chirping; the sun began to come up, and, no, the tents do not have blackout, so I was up at 6 am (fun!).
In the morning, another nightmare awaited and it is called packing. Anyway, we made it through the folding of the sleeping bags (you do need to hold Ph.D. for that) and getting everything in the car – kids included – to head back home.
As we were driving back down the PCH, watching the ocean, the dolphins, the beach I was thinking how much we, as a family, need this kind of plans around nature, without phones, without screens. Present, living and enjoying the moment. So, yes, I am a spoiled traveler. I'd rather go to a hotel. Yes. I'd rather sleep on a bed. Yes. But what I loved about this experience is the reminder that we do not need much to make our kids (and ourselves) happy. I want to give my kids more of that.
Tell me, are you a camping person or a spoiled traveler? In the meantime, I leave you with this eight things I learned about camping:
1. Pack plenty of layers and comfortable clothing (sweatpants, sweatshirts, warm socks, jacket, vest, scarf).
2. Do NOT take your favorite, white sneakers they will be covered in dust or mud (ask me how I know this)
3. Bring a towel or a doormat so you can take off the dust from your shoes before entering your tent.
4. Do not wear anything white (again, ask me how I know this)
5. Things not to forget: earplugs, sleeping pills (I use natural ones), wipes, paper towels, hand soap, ugg boots, kleenex, hand sanitizer, and eye mask.
6. Bring a mini dust pan to sweep off the dust when you're packing up your tent.
7. For the kids: scooters were very popular, board games for the older ones, kites, and balls. Nature will provide the rest.
8. Bring vodka Jell-O shots (I hear they're making a comeback).
♥

,
Marcela