Mother's Day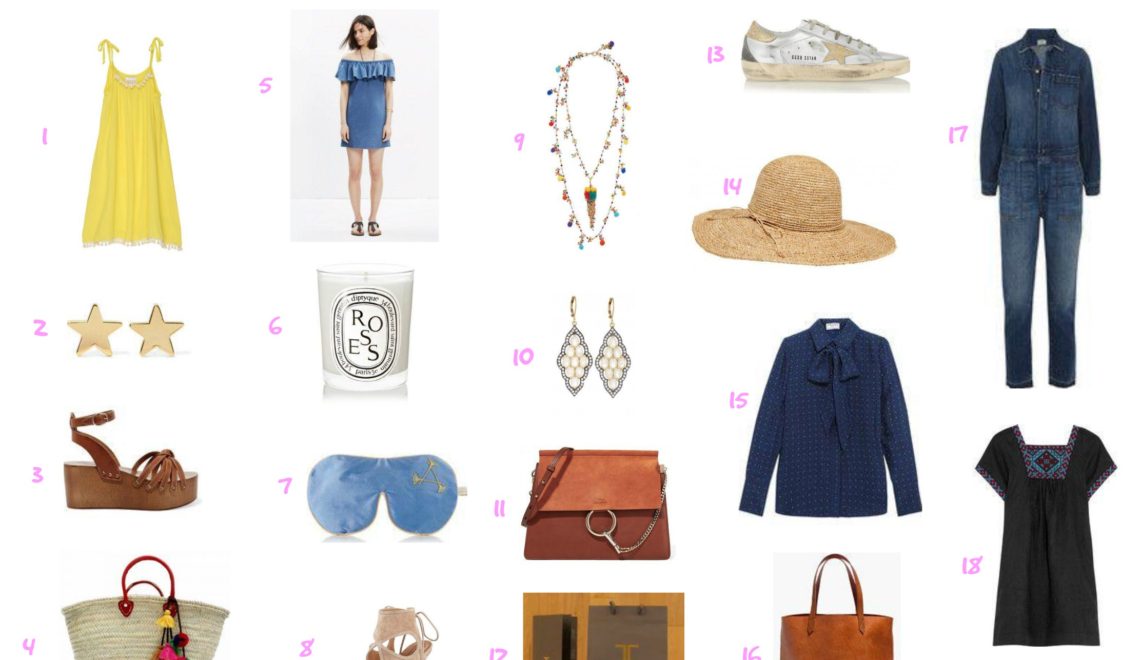 I wanted to come up with ideas to put together a gift guide for Mother's Day, so I asked my friends to described their perfect Mother's Day and what would be a perfect gift. While I read their responses I started thinking about this particular celebration and how it has changed over the years. One thing hasn't changed for sure: expectations. Being a busy mom of three, my expectations are high. My dream is that people on the street start a slow clap that becomes an overwhelming cheer like in movies while I run in slow motion Rocky Balboa style. Kidding. Or not.
I was born and raised in Mexico City where Mother Day's is huge. HUGE. It's is the day with more traffic, flower prices are skyrocketing, it might be the highest day for kleenex usage since in every elementary school there's a bunch of crying mothers enjoying a dance, a poem, a performance from their cute little offsprings who have rehearsed their part over and over for a minimum of 500 hours. Little cuties that probably threw a temper tantrum before the performance because the costume was itchy or because mom pulled her hair or just because children throw tantrums and do not care about what day it is. Then mom's will make them feel guilty or will say something like: "It is Mother's Day! Can you two get along at least today?". But all becomes a long lost memory when your little one sings that song, recites that poem, or just stands in the middle of the stage in tears looking for you in the audience because he forgot his part.
In Mexico, we celebrate a specific date: May 10th. It is not the second Sunday of May or any other confusing date, like Father's day which we celebrate the second? first? Sunday of June (wait, was it Saturday or Sunday? Doesn't matter). As a tribal culture, families gather at Grandma's to celebrate the moms, although from what I can remember from when I was a kid, moms were the ones to host, cook, and clean up. "Hey, mom, happy Mother's day! Can I have more soup?". Also, I remember TV commercials around that date were advertising blenders, washers, dryers, toaster ovens… Everything to make mom happy. Yay!
Things have changed. Mother's Day is still very important, there's still traffic, and flower prices are still skyrocketing; but women's role is not the same. We are very aware that our role as mothers is different from our role as women. Nevertheless, the expectations are still high because being a mom is an exhausting job and mothers want and love to be celebrated in a special way. Acknowledged.
To my surprise, most mothers do not seek for material things (except for you, you know who you are). Don't take me wrong, gifts are always welcome, but "breakfast in bed", "a drawing or letter made by my kid", "a day off", "not to hear  the word Moooom" "not spend that day with my mother-in-law" were some of the most popular requests. I found that "time for myself" was the most popular gift amongst the stay-at-home moms. So, to all the partners out there, to all the daughters and sons, you know what your wife/mom wants? TIME FOR HERSELF.
My gift to you, moms? A simple reminder that YOU are the one that has to carve time for yourself, every day, even if it seems impossible. Believe me, it is not. Just do it, and do it without guilt. That way you won't be needing an excuse such as Mother's Day to disappear, you may want to disappear and that's okay, but not out of desperation.
Now, for those of you that still want the material stuff, not to worry, I have a gift guide for you. Scroll down.
Happy Mother's Day!
♥

,
Marcela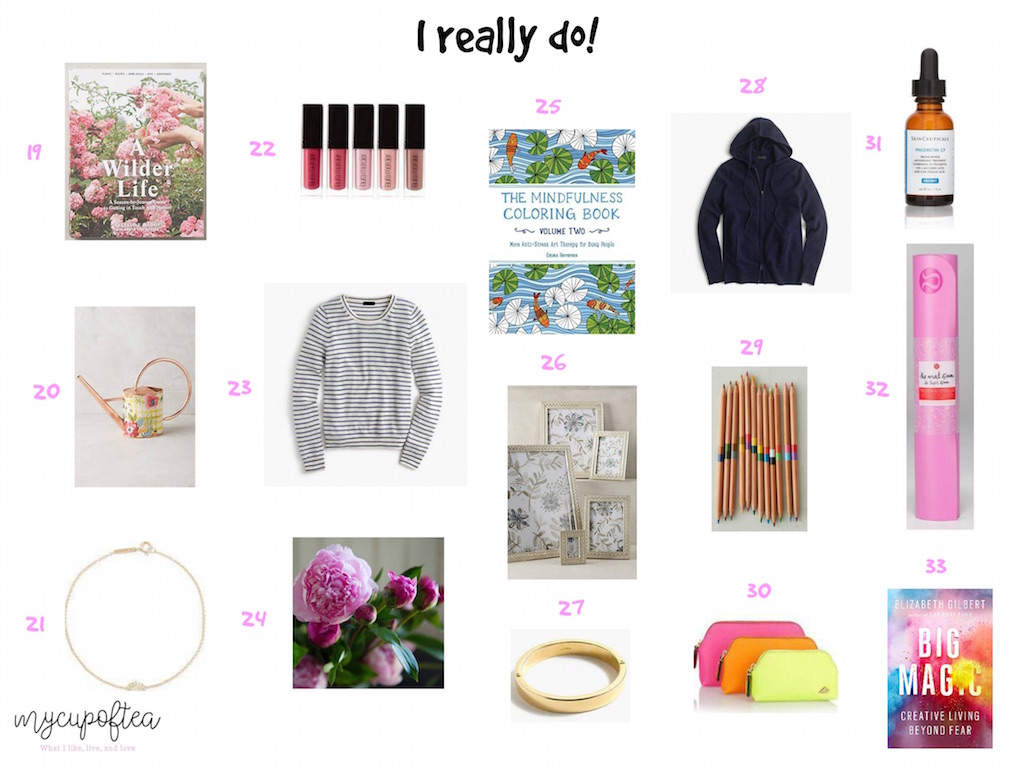 Milla Dress – They have the daughter's version too, how cute is that?
Jennifer Meyer star studs – For the star of the family!
Isabel Marant Platform Wedge – Calling all the fashionistas!
MISA Los Angeles beach bag – This bag screams "getaway".
Off the shoulder dress – And this dress, too.
Dyptique Paris candle – Lighting up a candle can be the start of that sought after "time for myself".
Relax Eyemask – Sleep in, Mom, we got you covered!
Rosantica Necklace – A one of a kind gift.
Mosaic Moonstone Earrings – Elegant and modern, just like you, mom.
Chloé Bag – She might scream for 10 minutes when she opens this.
Spa gift certificate from Tomoko – The ultimate "time for yourself".
Golden Goose Brand sneakers – For busy and trendy mamas!
Sun Hat – For a long walk by the beach.
Frame Denim Le Scarf silk shirt – Mom will turn heads in her next meeting with this one!
Transport Tote Madewell – Laptop. Check. Book. Check. Passport. Check. Perfect travel or work bag.
Current Elliot Jean Jumpsuit – Just because I tried on and couldn't pull it off, I know some hot mom out there will.
Madewell embroided dress – Comfy dress that she'll wear all summer long.
A Wilder Life – For moms that love pretty things.
Watering can – Calling all gardeners!
Jennifer Meyer  Mini Hamsa bracelet – This is my #1 on my wish list.
Laura Mercier lipgloss set – How could you go wrong?
Cashmere crewneck – Stripes? cashmere? It's a no-brainer.
Peonies. Beautiful. Peonies
Mindfulness Coloring Book – For those stressful days, a nice way to unwind, mommy.
Picture frames – Choose your favorite picture and voilá!
Golden bracelet – Cool addition for mom's everyday jewelry
Cashmere hoodie – This piece will be your mother's friend all year long.
Colored pencils – To pair up with the coloring book.
DVF travel bags – These kind of bags are an essential that not all moms have.
Skinceuticals serum – Mom, you're looking younger everyday!
Yoga mat – Another reminder of "time for yourself".
Big Magic: Creative Living Beyond Fear by Elizabeth Gilbert  – An inspiring book that will boost mom's creative side.