Easy and Delicious Frittata
February 24, 2020
by mycupoftea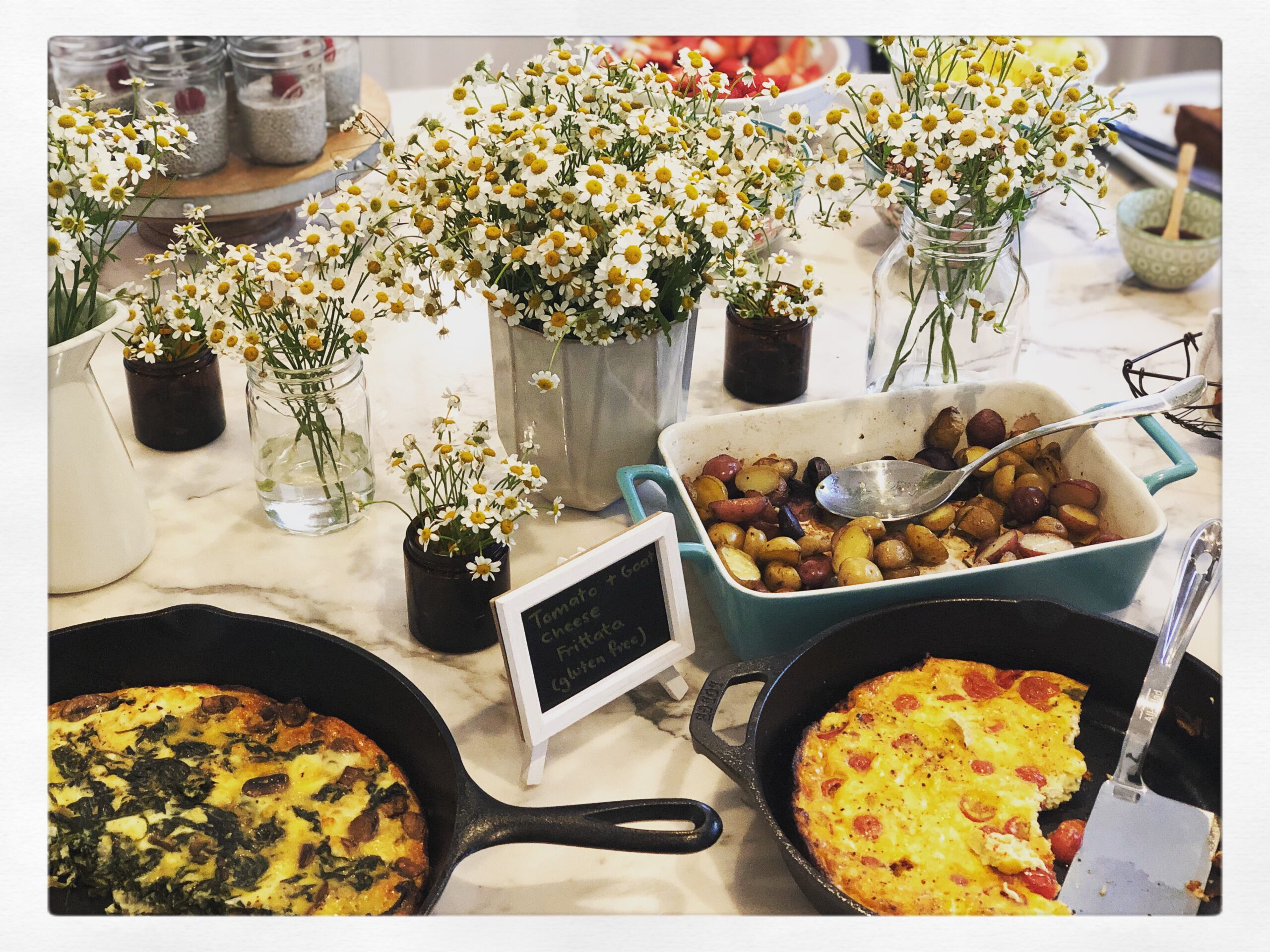 Whenever I host brunches or Vision Board Workshops my go-to recipe is a frittata. It is very easy to make, serve, plus it's beautiful to present. Ingredients are things you usually have in your fridge and pantry, and there are dozens of combinations you can use.
Ingredients
Olive oil (2-3 TBS)
8 Large eggs
1/2 cup milk
3/4 tsp salt
Star ingredient or ingredients (choose one or more!): mushrooms, shallots, asparagus, feta cheese, goat cheese, spinach, tomato, caramelized onions, bacon.
What you'll need
How to make it
Preheat oven to 350℉.
Cook your star ingredients beforehand. For the purpose of this post, I made a Mushroom-Feta Frittata. So I cooked a generous amount of sliced white mushrooms on the same skillet that you'll use for the frittata. I heat some olive oil, sautee diced shallots, and add the mushrooms until cooked. Add a pinch of salt and pepper. Remove from skillet and set aside. The same goes for other veggies that you'd like to use (except for tomatoes, I like to add those once the eggs are cooking).
 In a large bowl, mix eggs with milk, salt, and beat them lightly. Do not overbeat.
Over medium heat, place half of the star ingredient (in this case the mushrooms) on the bottom of the skillet and then pour the egg mixture on top.
Add the rest of the star ingredients, this is when you'll add the cheese if any and let it cook until the edges start to pull away from the pan, about 6 minutes. 
Transfer to oven until it is set, about 18 minutes.
Serve warm or even cold tastes as good!
Will you let me know when you make it?
?,
Marcela