My Favorite Cooking Blogs
August 14, 2017
by mycupoftea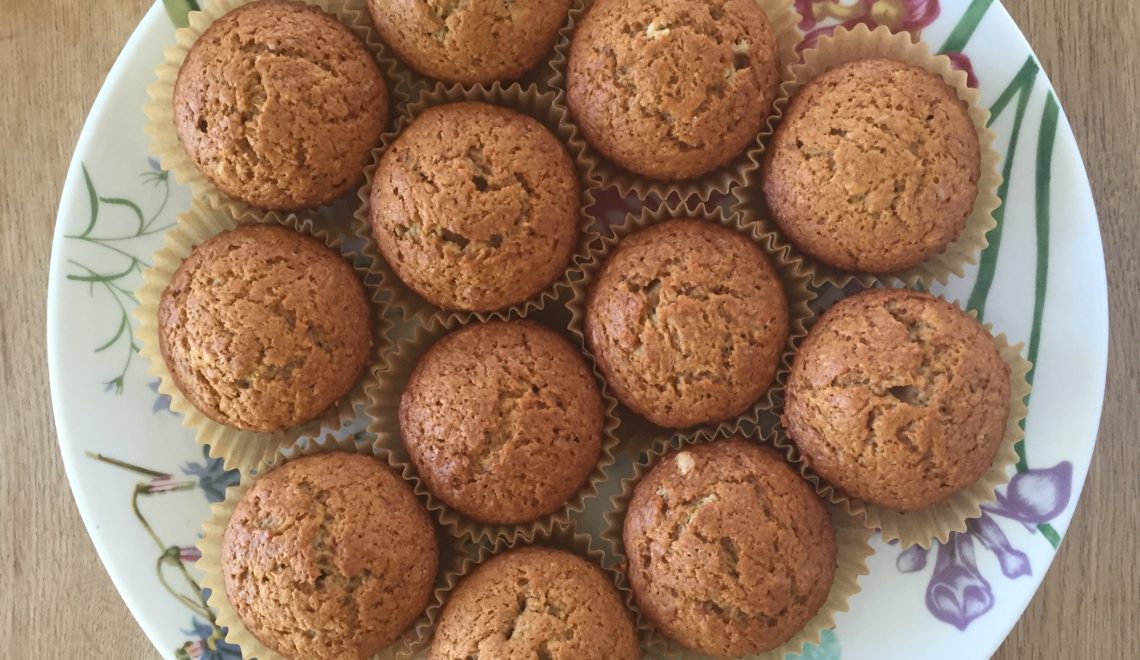 Hi!
I remember from a very, very young age my love for baking and cooking. I went to cooking summer camps and tested my recipes with friends and family. I particularly remember a recipe of vanilla and coke jello (gagging now) and I want to publicly acknowledge all the brave souls who tried it.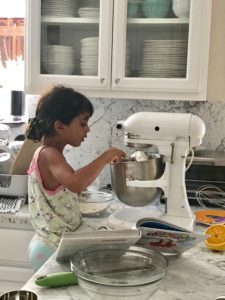 As a teenager, I enjoyed cooking and baking, too. I made myself dinner and baked cakes, cookies, and pies for my family and sometimes to bring to my boyfriends' houses. I became good at it and found it fun and relaxing. I remember once my boyfriend's brother told him my cheesecake was store-bought (I was that good, I thought!). Fun times. Anyway…
Fast-forward twenty something years and I still love cooking and baking. It is one of my passions. My favorite part of cooking now is that I have the joy of having two little bakers in the house: Amanda and Roberta. We bake every week, and on Sundays, Amanda makes her famous eggs while Roberta and I make pancakes. At age six, Roberta has stated that she wants to be a chef – and an artist- when she grows up and that "baking is her passion." My heart becomes the size of a watermelon when I hear her say this not only because it is a shared passion, but because she is passionate about something. Period. Even if she doesn't become a chef, she will forever find in baking and cooking an escape, something that makes her happy, her own version of play.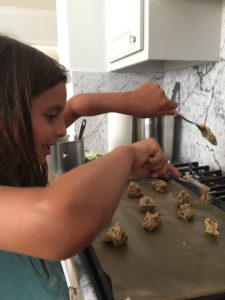 Over the years, I've taken some classes here and there, and I always try to find recipes and ideas in cookbooks and blogs bookmarking all the recipes that I want to try out.  I am a mother of three young (ish) children, and my metabolism is not as fast as it was when I was eighteen (ask my jeans), so I am always trying to find healthy and creative recipes that don't taste like cardboard and that will appeal to picky eaters and five different taste buds -harder than quantum physics.  To follow blogs is a perfect way for that pursue! Without further ado, I present my favorite Cooking Blogs:
1. Pamela Salzman: Kitchen Matters and Recipes
Why I love it
As a story teller, I love to read the little stories that Pamela writes on every recipe. It feels personal and conversational, I enjoy her stories, but I also learn from her mistakes or about what substitutions you can use for certain ingredients, new methods and healthy and natural products. Overall, I love her holistic approach to eating and cooking.  As I told her once in one of her classes here in L.A., I am one of her groupies. I have made many, many of her recipes and she has never disappointed me. Another thing that I like about her blog is that she posts weekly menus that prevent a question that I dread every day: what are we going to have for dinner tonight? The icing on the cake (no pun intended)?  She recently published her book Kitchen Matters, which I really recommend you purchase now, not only for the amazing recipes, but for all the tips, guides, and lists that are included in it. Follow her on Instagram, if you live in the US, she'll literally walk you through Whole Foods and Trader Joe's sharing her insights about products.
My Favorite recipes
♥ Granola
♥ Baked Parmesan Chicken Caprese
♥ Grain-Free Chocolate Zucchini Cake
♥ Whole-Grain Buttermilk Pancakes
♥ Chopped Grilled Vegetable Salad
♥ Eggplant Meatballs (buy the book)
2. Smitten Kitchen
Why I love it
Even though I have never had the pleasure of meeting Deb Perelman, by following her blog I feel like she's my dear friend. I laugh out loud reading her blog and her recipes. She's very funny and relatable.
I like the unique format of her blog, too. It has a very large and comprehensive index ("almost excessively organized," to quote Deb) where she sorts out her recipes by ingredient, course, type of food, special diets, etc. Super convenient and accessible. She also comments on changes, adaptations or improvements that she has made over the years and replies to every comment. She's committed to her readers! Her recipes are creative and delicious yet with ingredients that you probably have in your pantry and if not, that you can get at any market. Her pictures are amazing, too. Can you tell I am a fan? Oh! She has a New York Times bestselling cookbook and another one in the oven and ready to come out in the U.S. in October this year.
My Favorite recipes
♥ Everyday Chocolate Cake (I add a cup of chocolate chips to this one
)
♥ Baked Eggs with Spinach and Mushrooms 
♥  Morning Bread Pudding with Salted Caramel
♥ Salted Peanut Butter Cookies
3. Simply Recipes
www.simplyrecipes.com
I found out about this blog through one of my favorite lifestyle blogs: Cupcakes and Cashmere. I was having people over for brunch, and I wanted to make different types of quiches and found on her site a Caramelized Onion and Pancetta Quiche that was adapted from a recipe from Simply Recipes. Then, I found another delicious recipe at another site, and again, it directed me to Simply Recipes, that's when I knew I had to follow it. Design-wise, it's not my favorite, but the content is amazing and it is really well organized. Every recipe I've tried, I've made it more than once. You can easily find vegan, paleo, low-carb, and gluten-free recipes.
My Favorite recipes
♥ Barbecued Chicken on the Grill
♥ Caramelized Onions Quiche (this is how I found out about Simply Recipes, click here for  the Cupcakes and Cashmere adaptation)
♥ Grilled Salmon with Dill Butter
♥ Grilled Marinated Flank Steak
4. Love and Lemons
www.loveandlemons.com
Why I love it
If you're looking for a vegetarian blog for inspiration and recipes, look no more. I am not a vegetarian but I love vegetarian dishes. I especially love the super original bowls that they have in their recipes and, oh, I wish I made them more often. I think they're a perfect option for a complete and healthy lunch. Their book is also a must for all vegetarians out there or for those who are looking to incorporate more veggies and healthy options in their lives. Pictures and recipes are amazing and so is the recipe index, it is very easy to find what you're looking for.
My Favorite Recipes
♥ Blueberry Coconut Baked Oatmeal
♥ Simple Sweet Potato Quinoa Bowl
♥ Cauliflower Rice Burrito Bowl
♥ Dark Chocolate Olive Oil Cake (haven't made this one, but it's the first in my bucket list)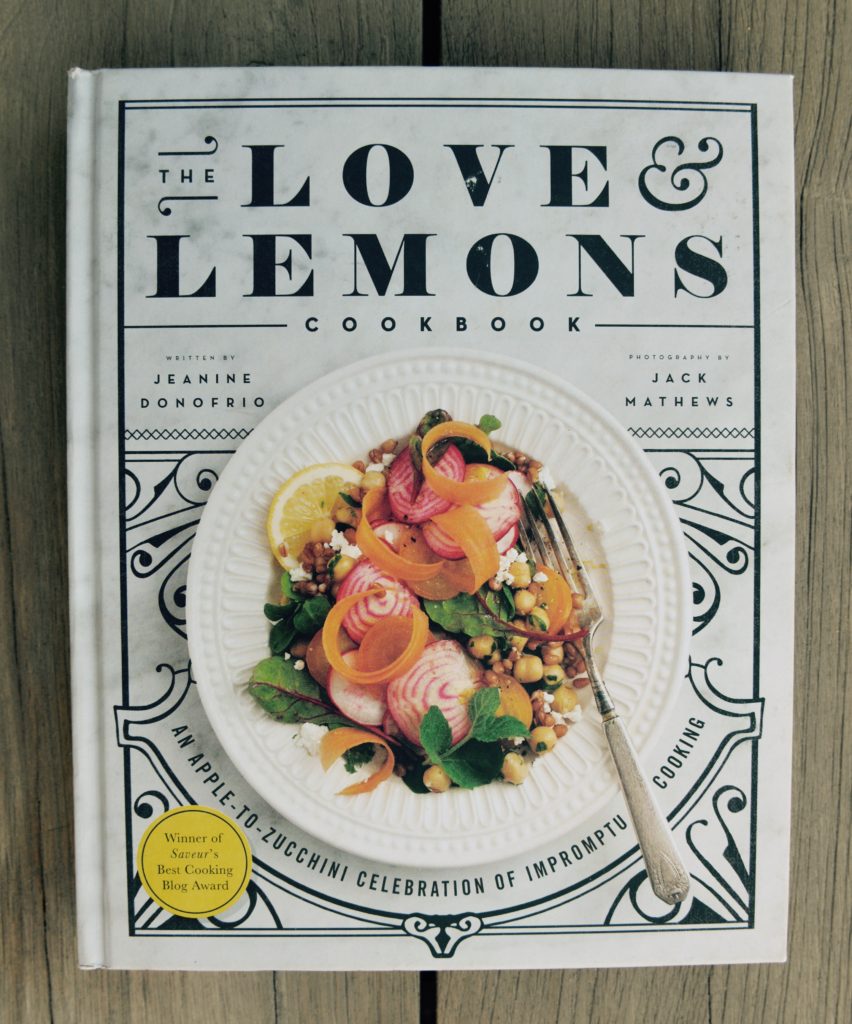 OTHER COOKING BLOGS OR ONLINE RESOURCES I LOVE AND USE:
♥ FOOD 52
I am sure that these bloggers have found in cooking a safe haven and a way to express themselves. After all, what cooking and baking is all about? Sharing, loving, and creating.
I'd love to know if you follow cooking blogs or where do you find your recipes? What are your favorite blogs or cooking sites? Let me know! Also, let me know if you make any of my favorite recipes or if you tried other ones from these bloggers.
♥

,
Marcela
SaveSave
SaveSaveSaveSave
SaveSave
SaveSave