Eight Summer Reads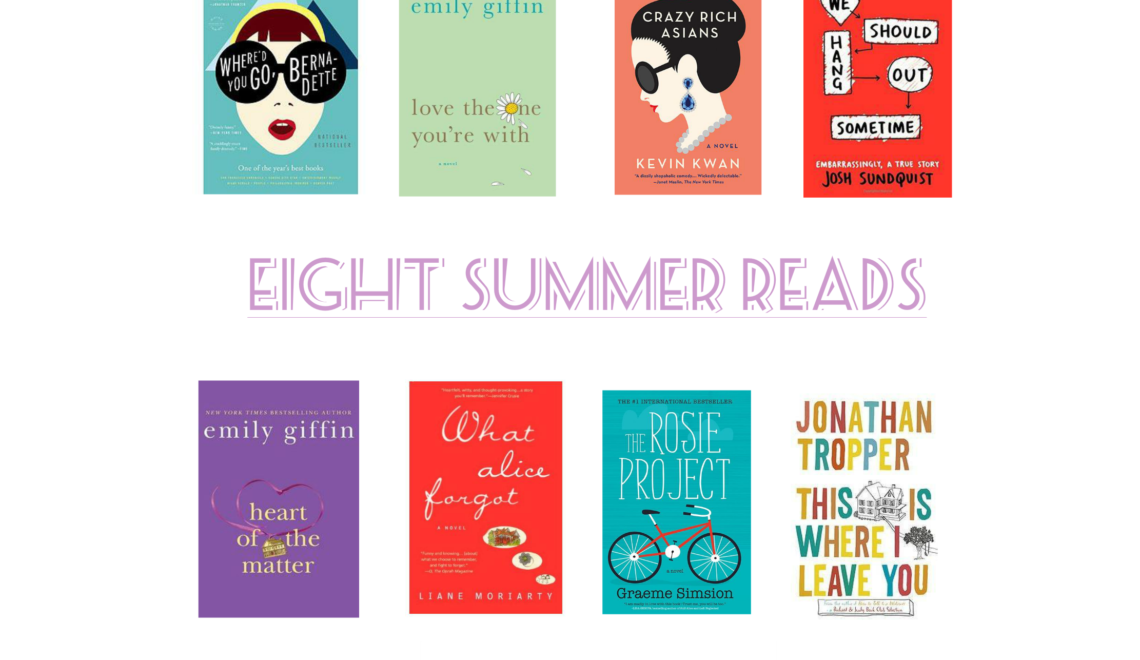 Hello there!
I've curated a short list of summer reading for you. These are not new releases, they are books I've read in the past and, in my opinion, they meet the requirements for a good summer read:
Well written
Easy and relaxing
Engaging plots
Super entertaining
Prompts interesting and controversial conversations, without being too deep or profound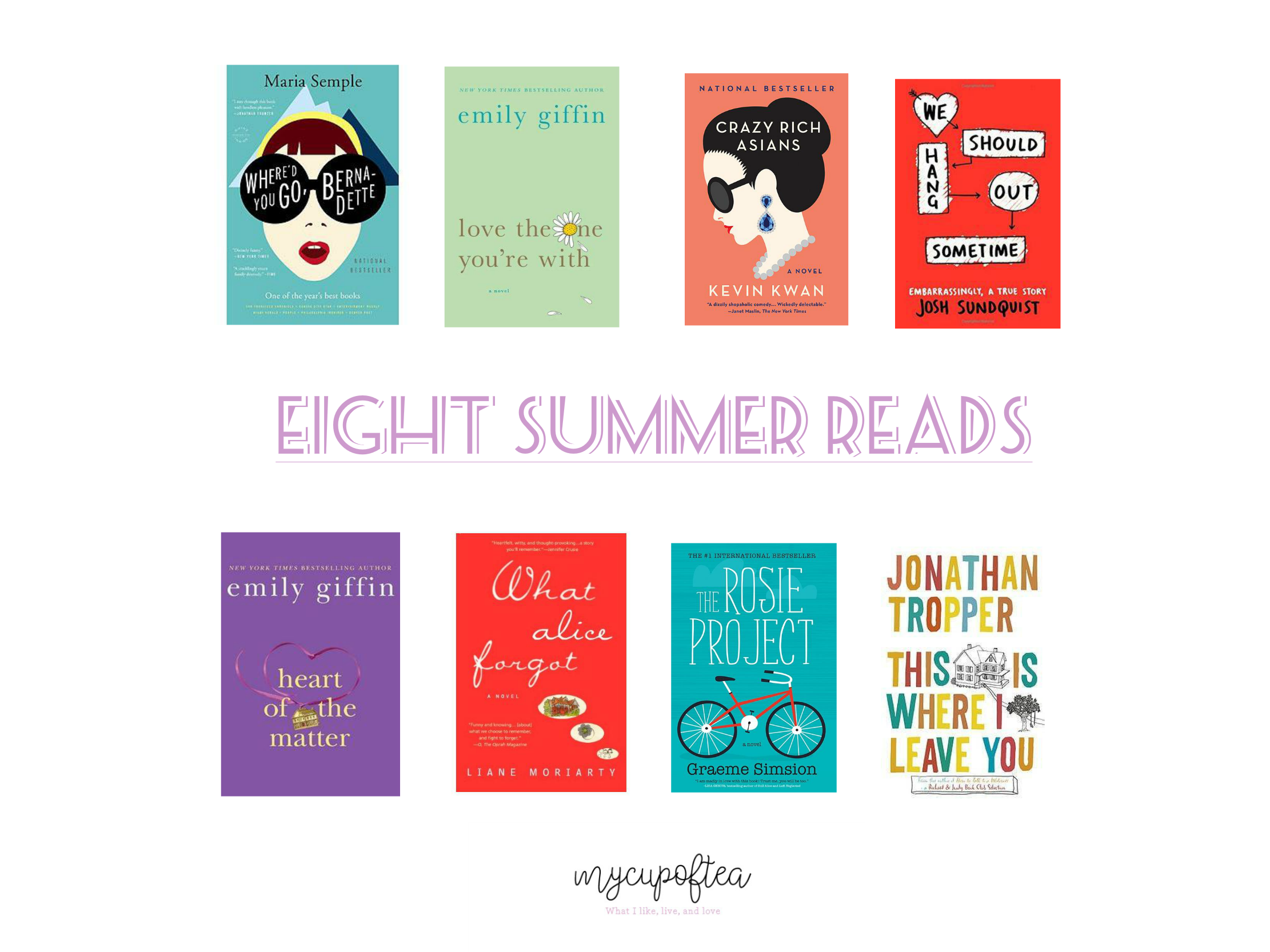 Where'd You Go Bernadette by Maria Semple: I was awake the whole time in an all-nighter with this one. So witty and fun. The story is told in a very original way with emails, FBI documents, secret correspondence, school memos…
Love the One You're With by Emily Giffin: Everybody has had that boyfriend that even though you've moved on you still stalk him on Facebook (yes, you do, don't fool yourself). This book will have you on the edge of your sunbed.
Crazy Rich Asians by Kevin Kwan:  To be honest, the heroine got on my nerves a little bit, but the story is amusing. As I read, every night I retold the story to my husband and he was as hooked as I was.
We Should Hang Out Sometime by Josh Sundquist: What a fun read. I read this book over the spring when I got to escape for two nights by myself. I couldn't stop reading. Josh Sundquist has a unique voice. It is a sharp, hilarious memoir about his dating adventures as a teenager and going into adulthood.
Heart of the Matter by Emily Giffin (again):  This is a love triangle story that is told in alternate points of view. It is the kind of book you can't stop talking about and makes great conversations. You cannot judge anyone unless you put yourself in their shoes (and as my friend Ana would say: always taking off yours before putting on theirs).
What Alice Forgot by Lianne Moriarty: You won't put it down. I promise. Get your copy. Now.
The Rosie Project by Graeme Simsion: I laughed at loud so many times with this one. It's an unusual love story between a socially challenged man and a free-spirited woman.
This Is Where I Leave You by Jonathan Tropper: This is one of those family dramedies that will leave you with a good taste in your mouth. A story about marriage, love, divorce, and family written in a clever and honest way.