Eight Picture Books Every Adult Should Read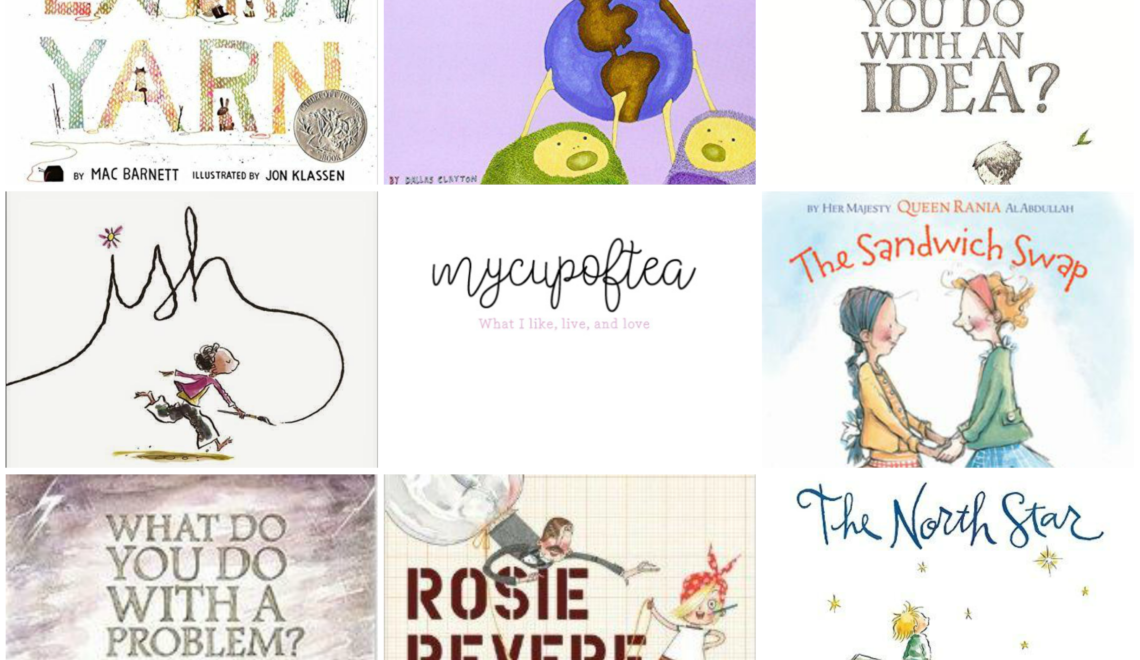 These past few weeks I've felt quite shaken by all the tragic events that are happening in our planet. Too much violence, too much hatred. To counteract this situation, I chose eight picture books that will inspire you and will make you feel hopeful and eager to contribute to making the world a better place, or at least they will leave you with a good taste in your mouth.
I love picture books. In fact, I have a huge collection. My dream is to become a published children's book author (did you hear me, fairy godmother?). I've been working towards that dream, and I hope that soon I can share with you that it became true. In the meantime, I want to share with you some of my favorite picture books for adults. The common denominator of these books is that they all have amazing messages us about tolerance, gratefulness, creative living, joy, growth, and vulnerability. Things that our world is so hungry for. Pretty deep subjects for picture books? Not really. The great thing about them is that they teach without being preachy. They all have a unique and profound voice. You can tell they were written from the heart, and, in my opinion, that is what makes them so unique.
I hope you enjoy them. From time to time, I will keep on sharing my collection with you. I am very excited because next week I will attend the Summer Conference of the Society of Children Book Writers and Illustrators here, in L.A., so I am pretty sure that I will come with new picture books to share.  If you, your kids, or a child that's part of your life have a favorite picture book, by all means, share it with me!
1. Ish by Peter H. Reynolds
I am pretty sure that I am Peter H. Reynolds's biggest fan. I am in love with the way he writes, the voice in his stories, and his illustrations just speak to me. See? I told you I was his biggest fan. This book, though… Sigh. It is an amazing story about not giving up and about how perfectionism, a common trait in our society, is the number one enemy of creative living. Ish is a story that teaches us that creativity resides in each and every one of us, and it teaches us about the importance of finding and listening to our voice.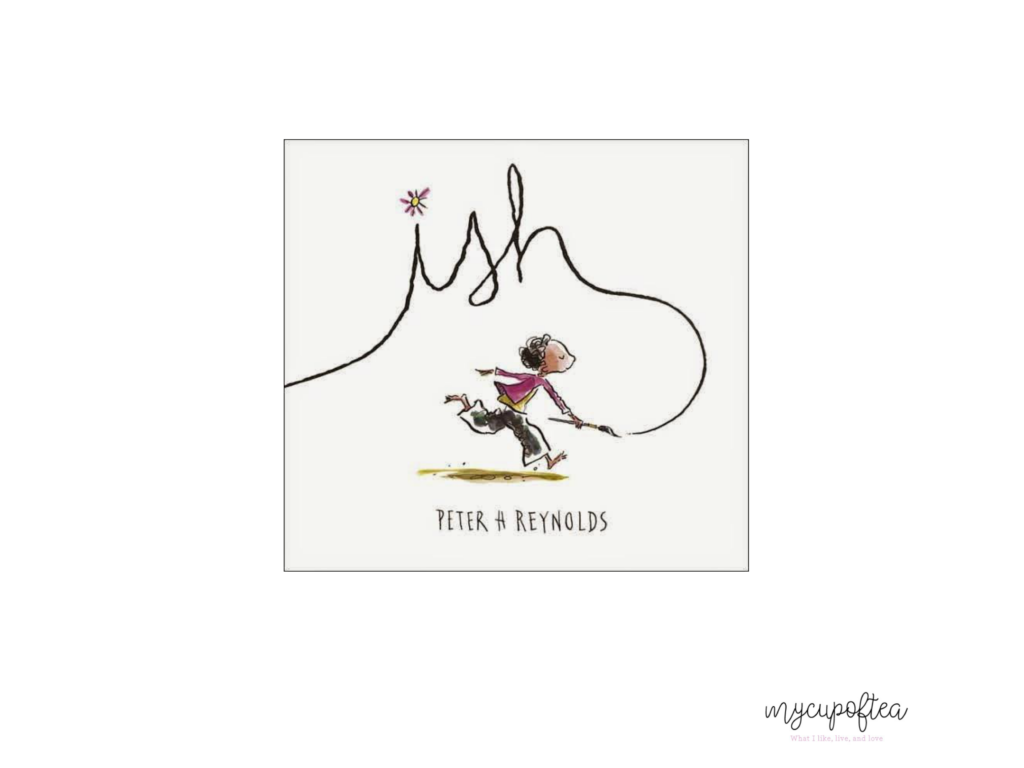 2.   Extra Yarn by Mac Barnett (author), Jon Klassen (illustrator)
A beautifully written and illustrated story about a girl that transforms a community with colorful yarn. When someone tries to use the yarn for his own benefit, it doesn't work. His book is an excellent reminder about standing up for ourselves, believing in our mission, and the power of intention. Again, the illustrations are one of a kind.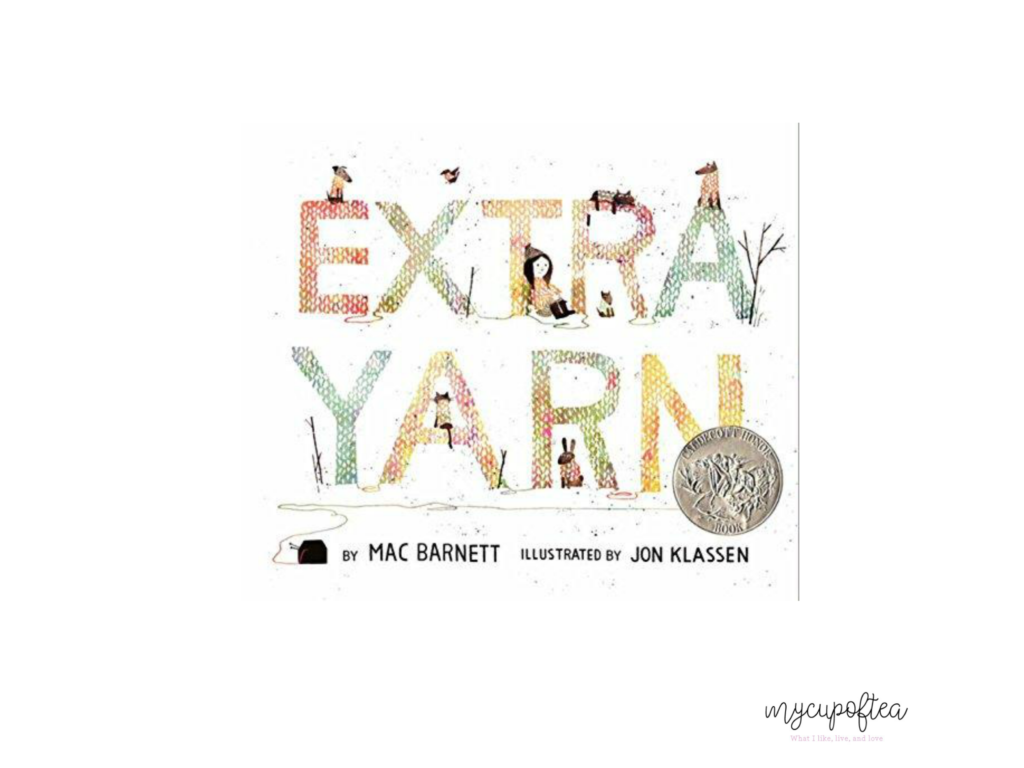 3. What To Do With An Idea? Kobi Yamada (author), Mae Beson (illustrator)
You change the world. That's what you do with an idea. Wow. The first time I read this book, it reminded me about my friend Sheila and her journey building a non-profit called Crayon Collection, that collects and repurposes crayons from restaurants. It all began with a simple idea while eating at CPK with her children (more info here) and now it has become a huge movement for the arts and the environment. Simply inspiring.  If you think about it, every amazing (manmade) thing in the world was born from an idea. Have you ever had an idea that haunts you? What are you waiting for? Paraphrasing Elizabeth Gilbert in her book Big Magic, ideas have a life of their own, and if you don't acknowledge them and use them, they will go to someone that will.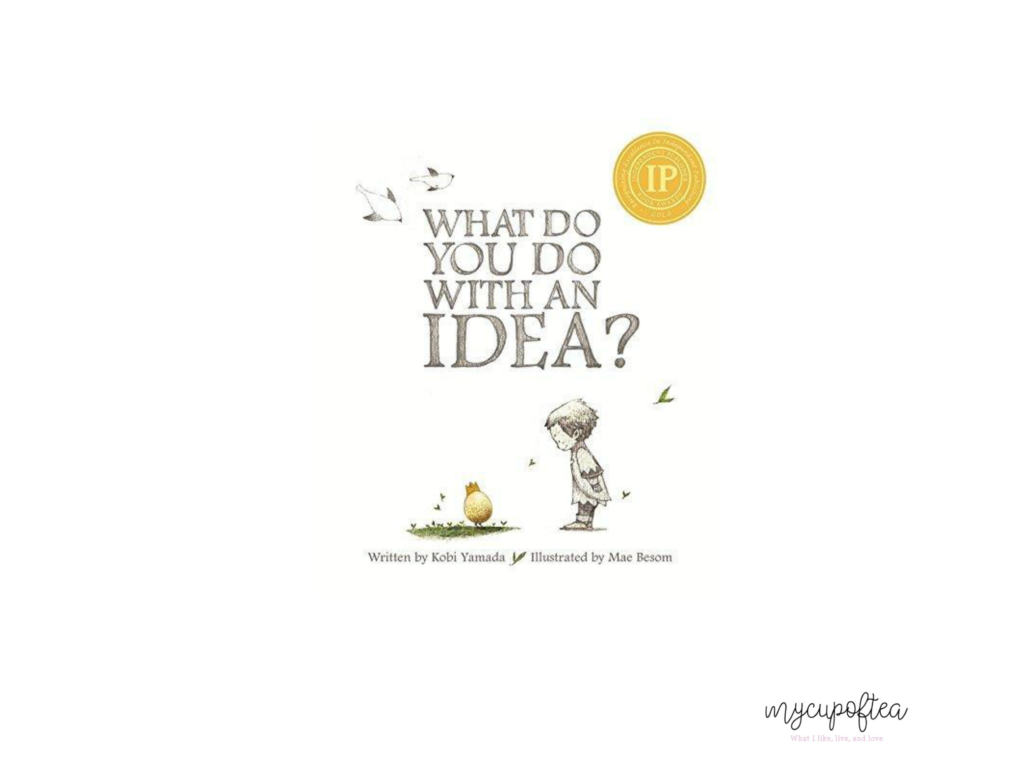 4. What To Do With A Problem? Kobi Yamada (author), Mac Beson
Oh, man. This book came at the right moment and at the perfect time. It is pretty much what I learned in my Soul Centered Living certificate that I was telling you about last week. If we ignore our problem, it won't go away. If we fight it, we will be at war with ourselves. The problem will not go away, and it will keep on presenting itself. But if we embrace it, acknowledge its existence, and learn from it, it will then accomplish its true purpose: be an opportunity for growth.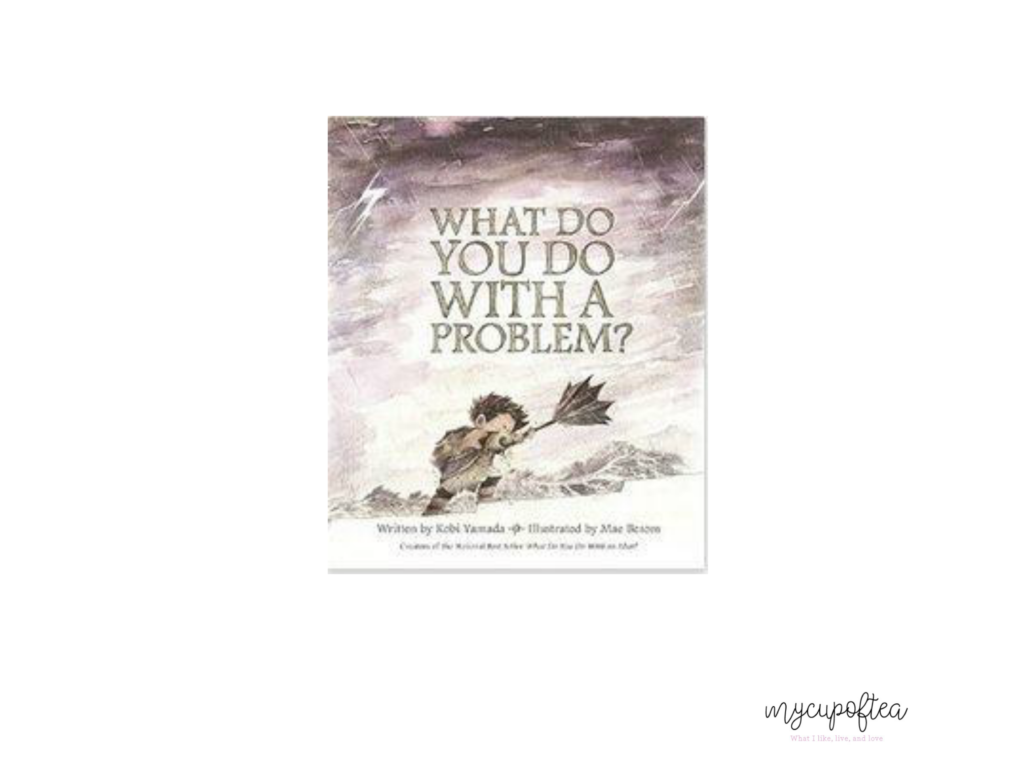 5. The Sandwich Swap Queen Rania of Jordan Al Abdullah and Kelly DePuccio (authors), Tricia Tusa (illustrator)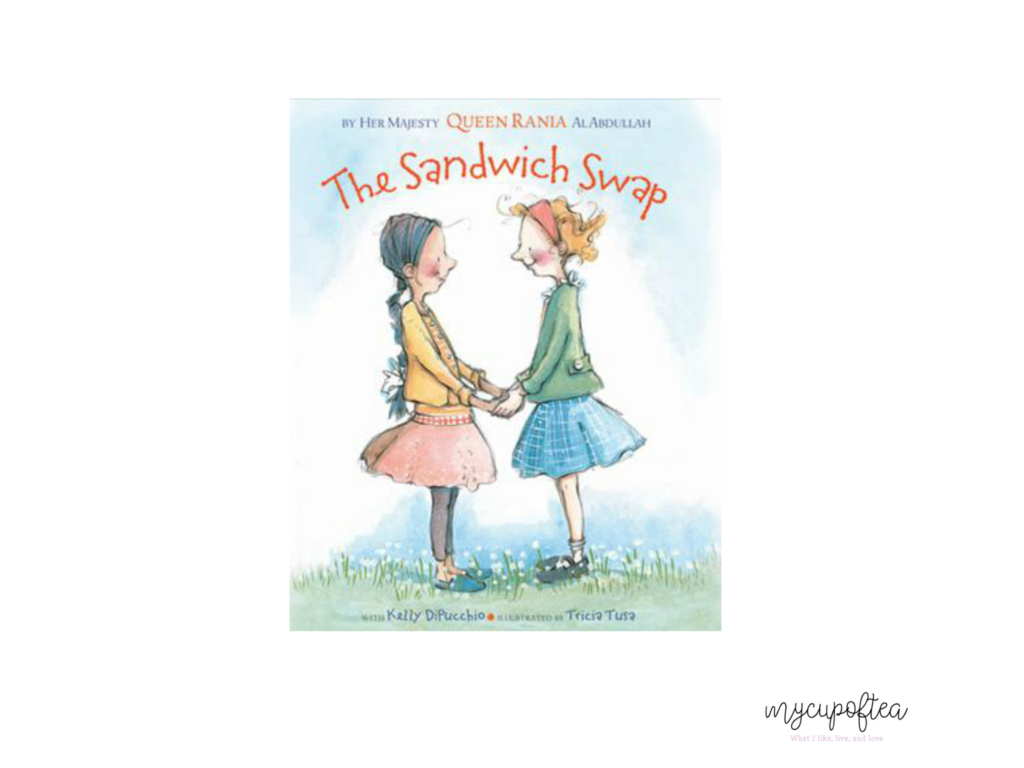 If only every leader of every country read this book (and understand its message, of course), the world would be a better place. Sigh. A story about friendship, but most importantly, it is a story about tolerance. About how such a little difference or a misunderstanding between two parties can divide and can even start a war (a food fight, in this case). I really encourage you to read it and to read it to kids. The sooner we plant the seed of tolerance in the little ones, the sooner we will gather the fruit: world peace.
6. An Awesome Book Of Thanks by Dallas Clayton
It is a known fact that being grateful promotes happiness. There have been many studies that prove it; this one is from Harvard Medical School and if you've read anything by of Brenée Brown you're also familiar with the idea. This book is just that. About being thankful for the little things and the big things in life. By the way, many people refer to Dallas Clayton as the next Dr. Seuss. He is a must to follow him on Instagram.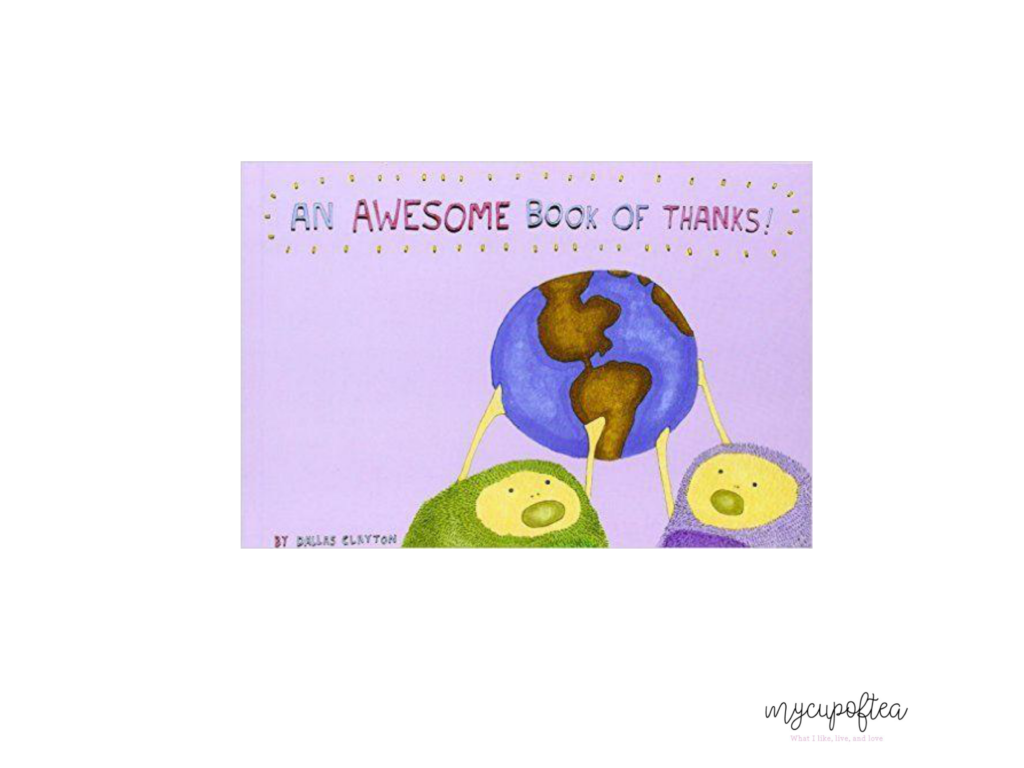 7. Rosie Revere, Engineer. By Andrea Beaty (author) and David Roberts (illustrator)
First of all, I love that the main character is a girl that doesn't want to be a princess or a fashionista, but an engineer. I am not a feminist, I am a men-and-women-have-the-same-rights-let's-get-rid-of-stereotypes- but-I-also-recognize-that-men-and-women-are-really-different. How would you call that? I cannot find a word for it. Anyway, I love that Rosie Revere wants to be an engineer and that she builds stuff.  I love that Rosie the Riveter is her great-great-aunt, and what I love the most is that this story is about failure. About standing up after you fall, about how you can only fail if you quit.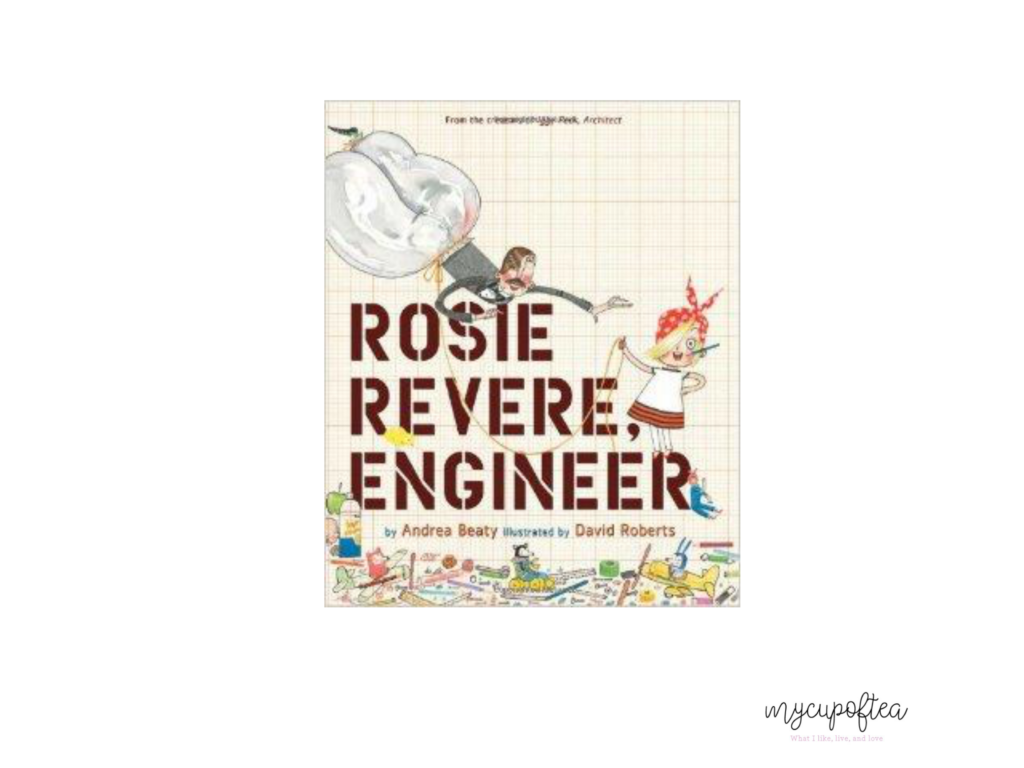 8. The North Star by Peter H. Reynolds (I told you I am the #1 fan)
Remember in my last week's blog I talked about feeling lost? Well, this is a great book to seek for direction, to find you. It is a book about new beginnings and about following your heart to pursue your heartfelt dreams. In the author's words: "The North Star is a story for all ages. Whether you are beginning a new journey, have decided to alter the direction of your life, or are starting out for the first time, this book is here to encourage you. Take a moment to slow down to a more thoughtful pace. To ponder, reflect, imagine, and envision. Take the time to believe in your dreams, to celebrate possibility."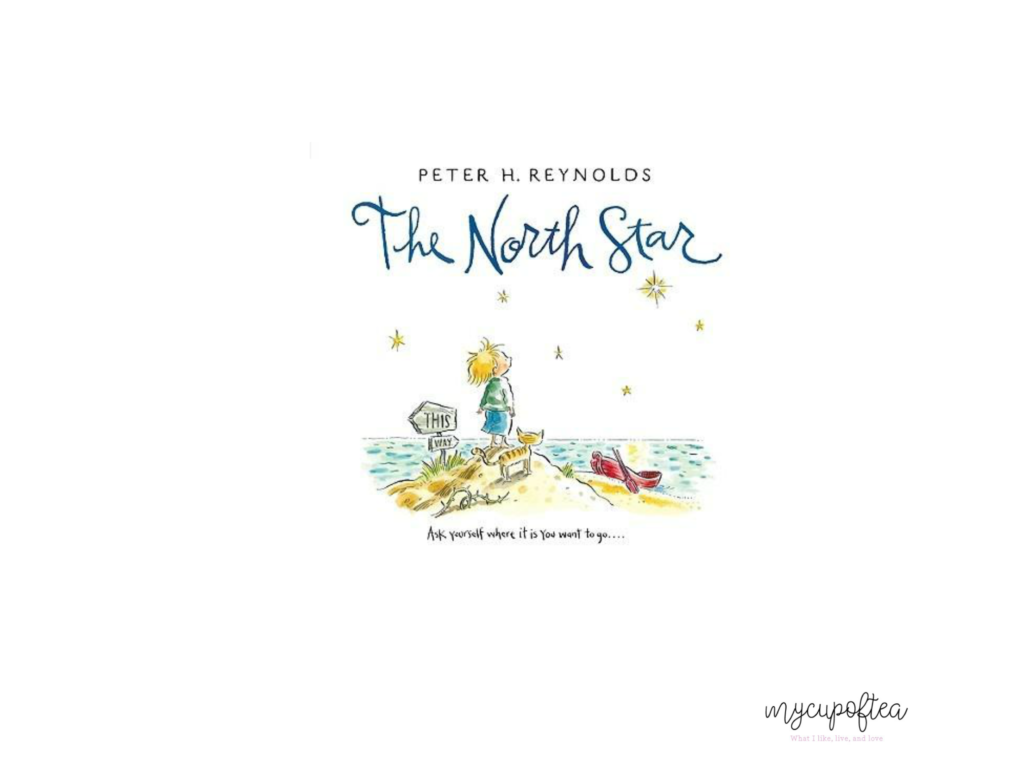 Happy reading!
♥

,
Marcela