Cookies in a Jar
January 24, 2020
by mycupoftea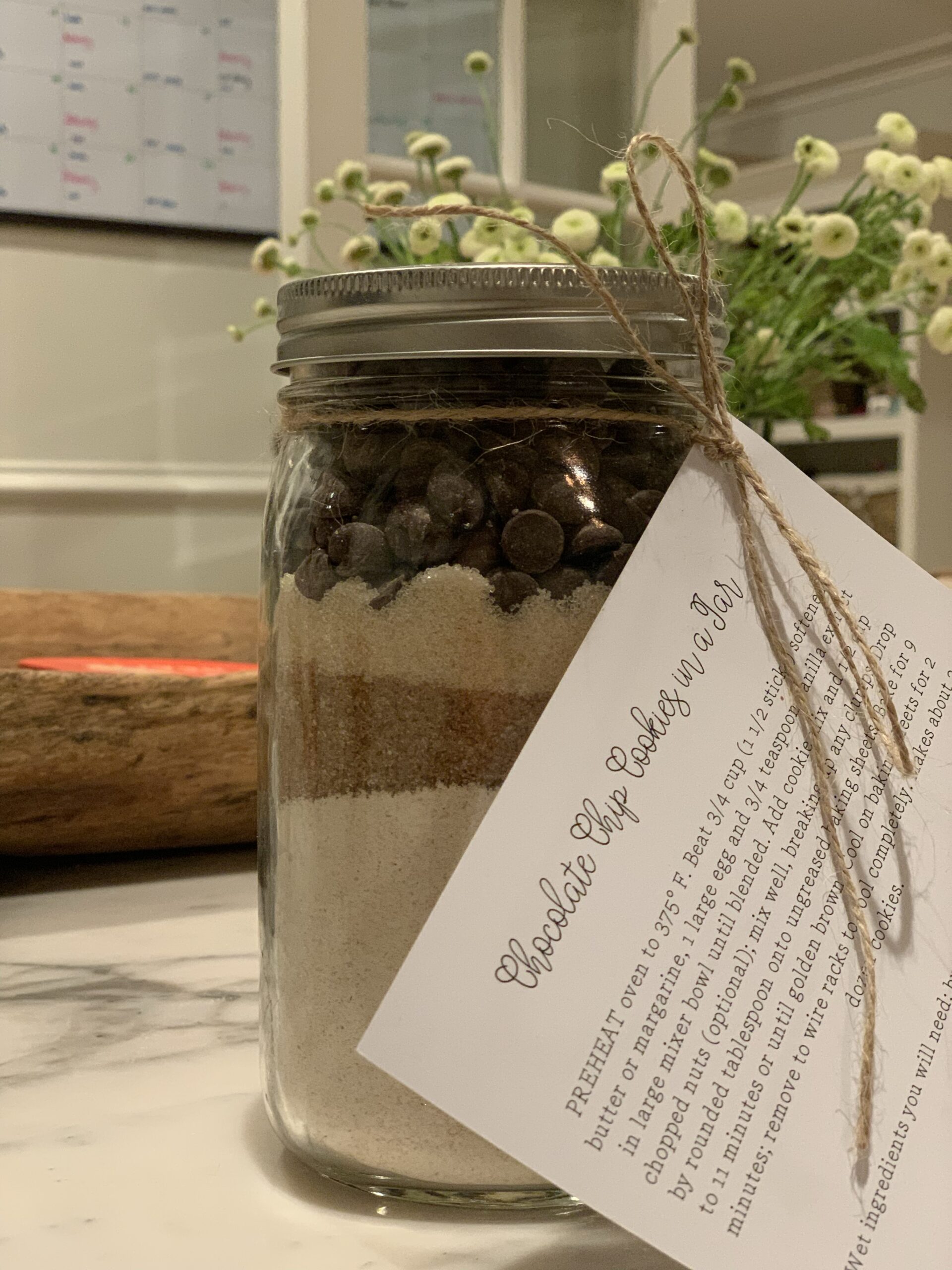 I've always tried to find cute party favors that don't end up in the trash. It saddens me when they get a bag full of little plastic toys that give kids joy for a second and then end up hidden in the backseat of your car, forgotten and, eventually, in the trash. We've given jumping ropes, a book of jokes, and mad libs, but I was running out of ideas.
This year, my daughter's celebration will take place at a cake shop where they'll make and decorate truffles. I was trying to convince her not to give anything for party favors since the kids will take the truffles they'll make at the party, but Roberta really wanted to make something. That's when it occurred to me to make something that would be zero-waste and totally in line with the party theme: baking! Making Cookies in a Jar for her guests was a no brainer!
---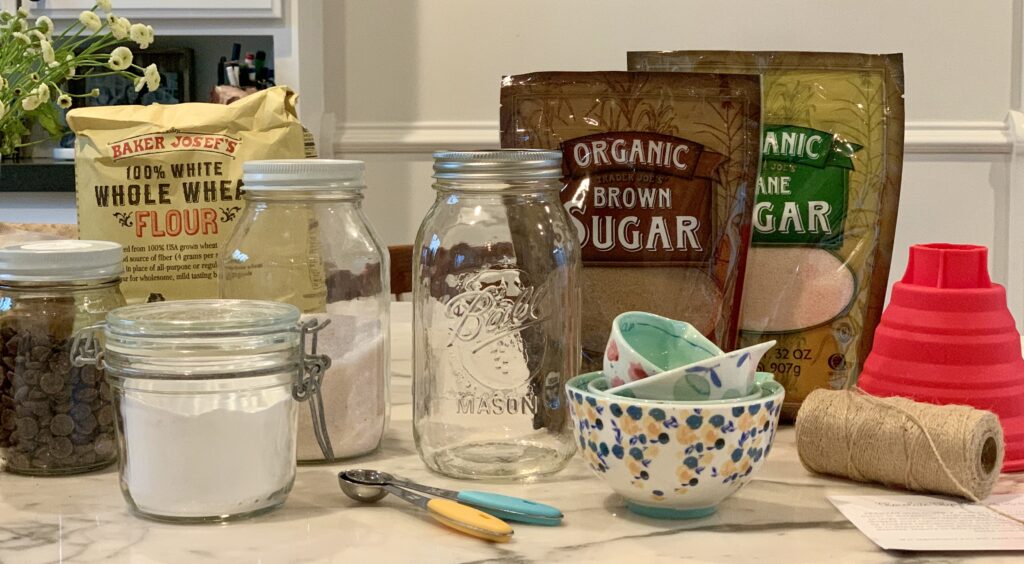 HOW TO MAKE

I used a recipe I found at Verybestbaking.com by Nestle®, because it was simple and with very few ingredients. I found a lot of other options, too, just by searching "cookies in a jar recipes". I cannot wait to make different ones. You can find the recipe by clicking here. You'll need it so you can print out the recipe and include the quantities of the wet ingredients.
Ingredients (makes one-quart mason jar)
1¾ Whole-wheat flour
¾ tsp baking soda
¾ tsp salt (I always use Himalayan when baking)
¾ cup packed brown sugar
½ cup of cane sugar
1 cup of chocolate chips
---
Step one.
Pour in the flour, salt, and baking soda.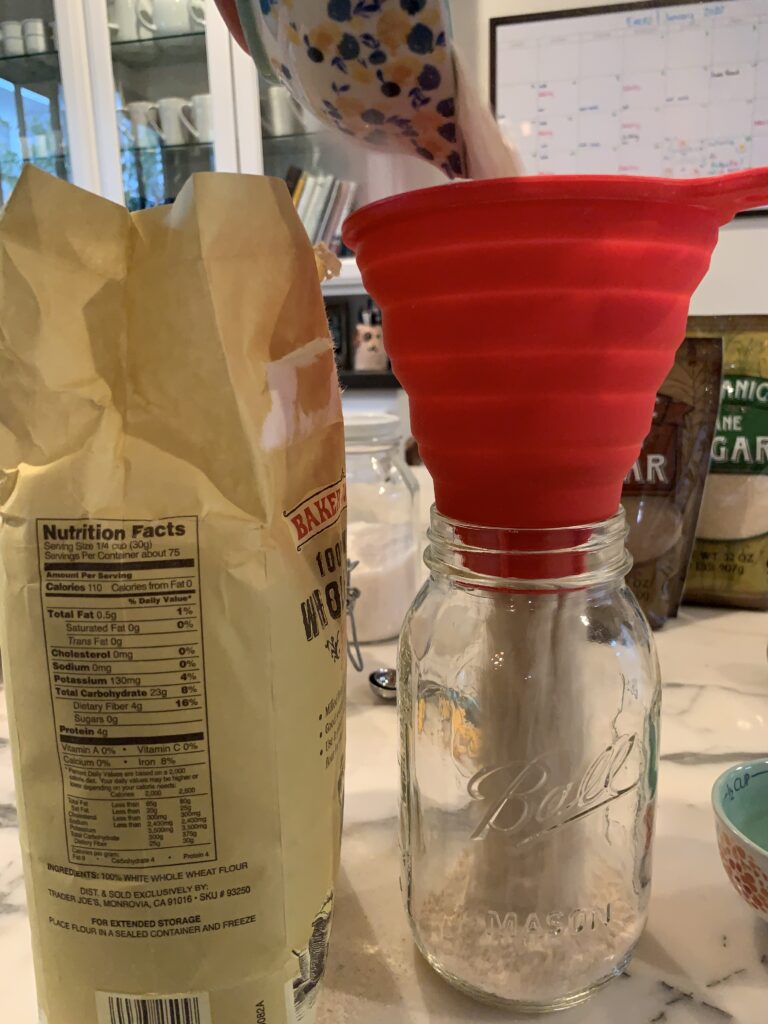 Step two
Pour in the sugars. First the brown sugar for contrast, then the white sugar. Using a spoon try to push them down so you have room for the chocolate chips.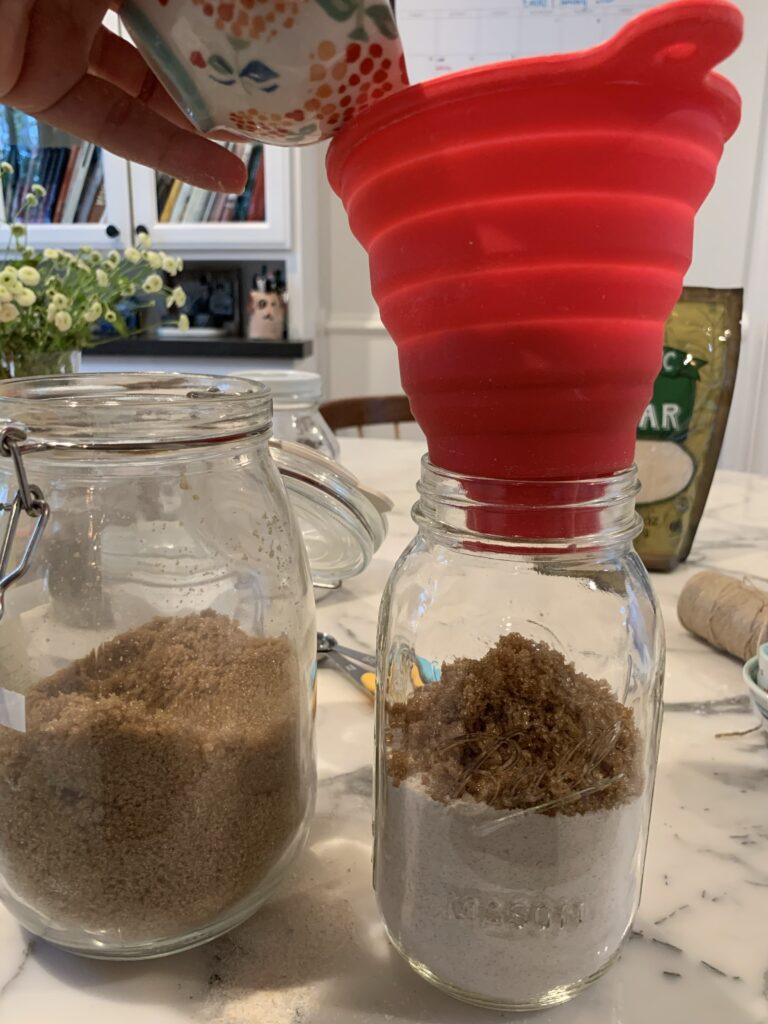 Step three.
Pour in the chocolate chips.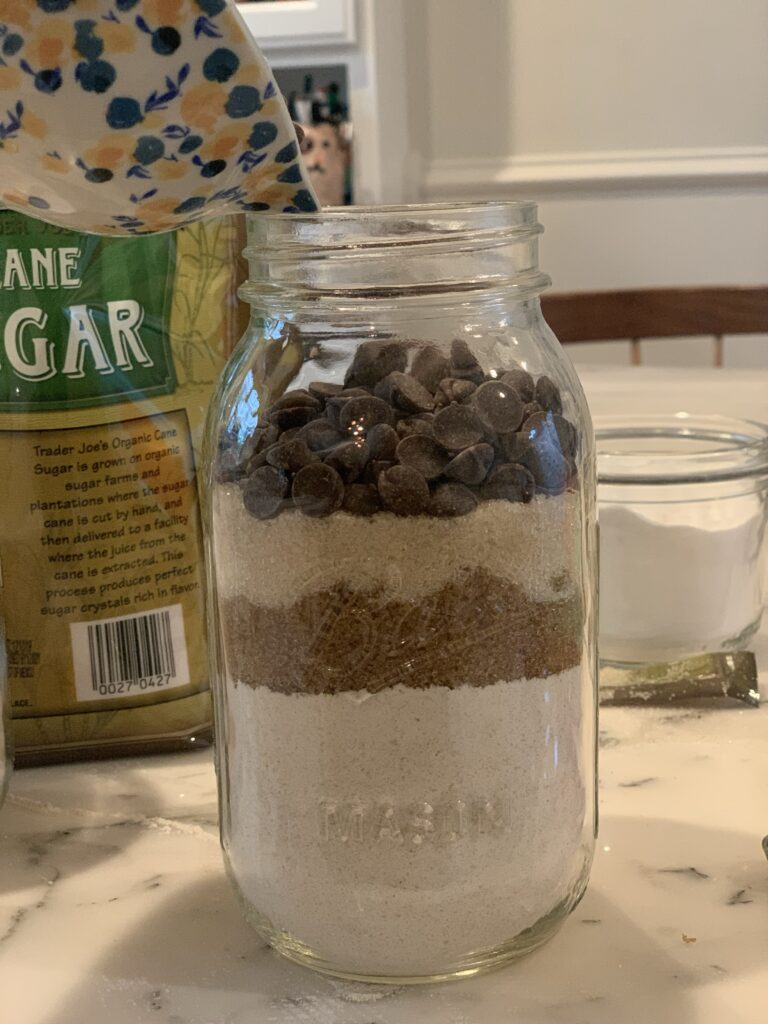 Step four.
Cut a piece of twine and wrap around the mouth of the jar. There you can attach a thank you note and the recipe card.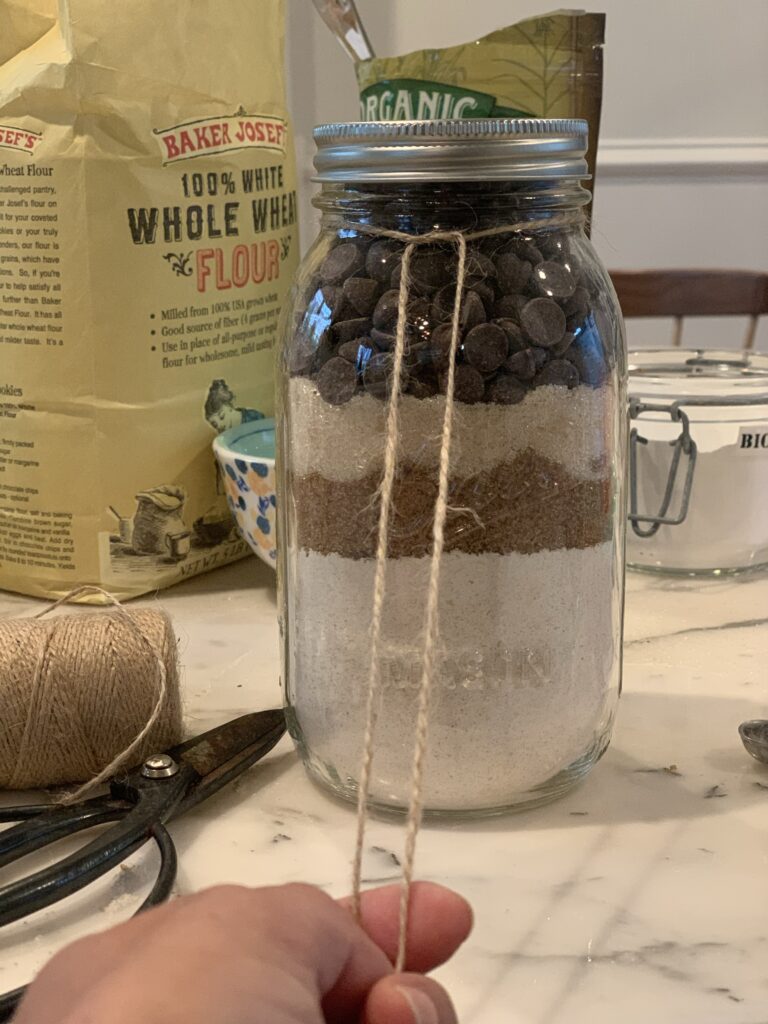 Voilà!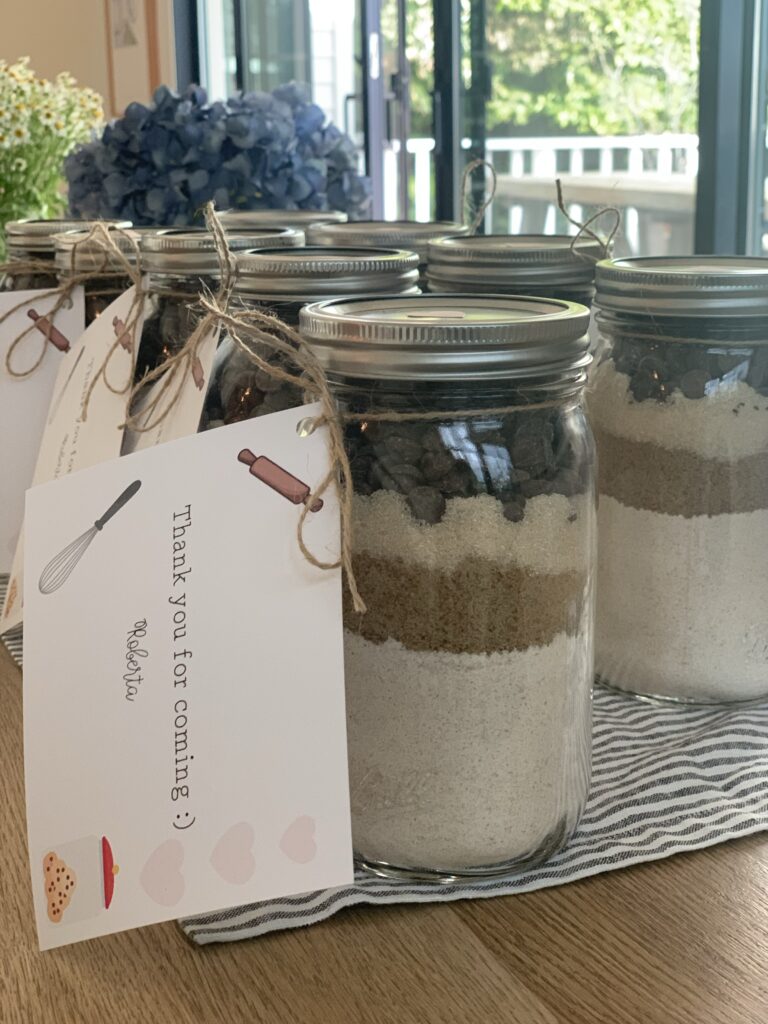 ---
WHAT YOU'LL NEED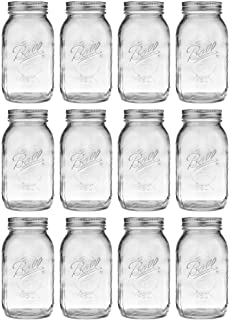 This cookie jars will hopefully prompt connection, warmth, and family time to Roberta's friends and their families.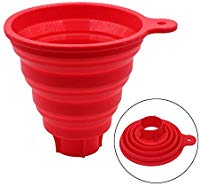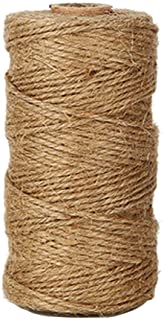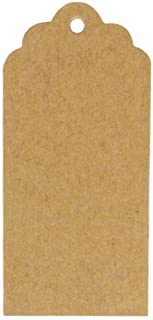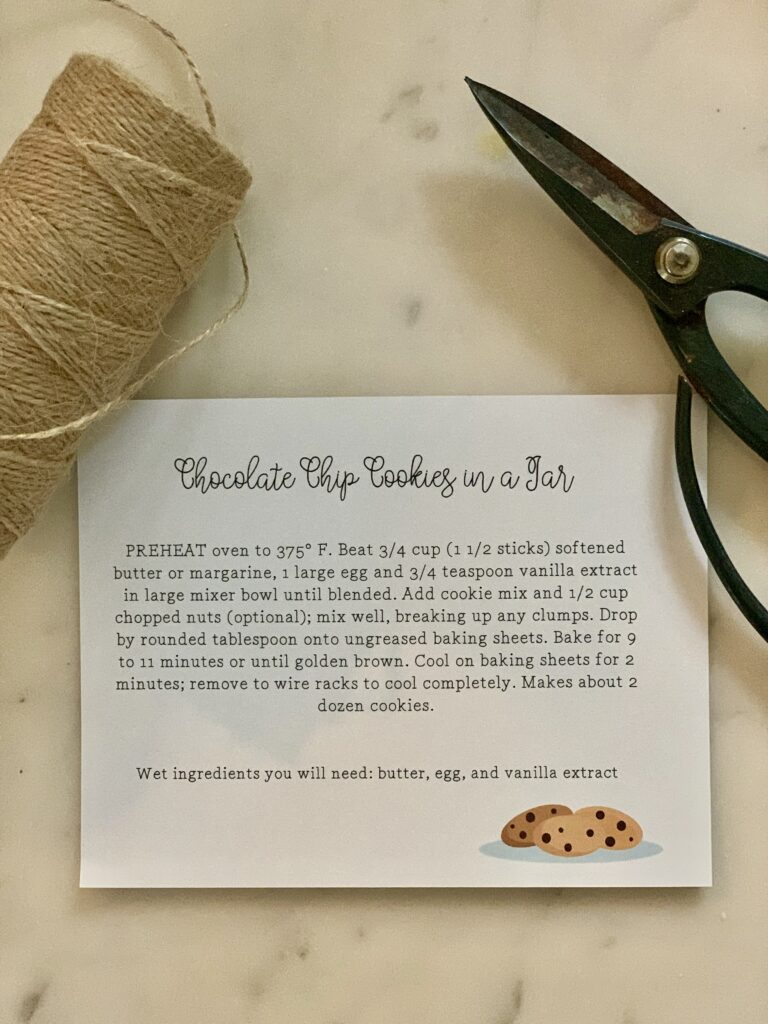 I hope you have fun making these. If you think about it, baking is not only about making something sweet. Baking with your kids or loved ones will promote a time to connect, to be present, maybe it will prompt a meaningful conversation. So when you give one of these you will be giving much more than cookies in a jar.
♡,
Marcela