¡Hola!
I am a bilingual writer, wife, and mom living in L.A.
 I've created this blog to share with you all the things that I like, live, and love: fashion, travel, design, food, and books. I hope you enjoy my cup of tea! These are 10 things you should know about me:
1 When I pick up a book, I read the acknowledgments first.
2 I am a fashion lover, not a fashion victim.
3 Fresh flowers, books, and a scented candles are the things you will find on my bedside table.
4 I was born in Mexico City. 
5 Nobody loves musicals more than I do.
6 I love birds.
7 I make the best apple pie, my favorite dessert.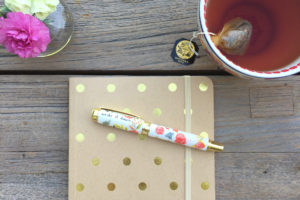 8 My favorite number is 8.

9 I believe in past lives. In my previous one, I had a sister; in this one, I was given friends to play that part.
10 I am a wife and a proud mom of three precious children: Patricio, Amanda, and Roberta who are my ultimate cup of tea!
♥

,
Marcela